$11,510,132
Still available
12 days
Time left
(unless fully subscribed prior)
Further detailed information is contained in the Information Memorandum (IM)
Download IM
Investor Webinar Replay
The investor webinar was hosted by UBCO CEO, Tim Allan, on 16th of March 2021. 
WEBINAR REPLAY
---
Investment Highlights
An opportunity to invest in the rapidly growing global electric vehicle market.
Utilising a proven subscription business model incorporating hardware, software, add-ons and extensions.
A clear pathway to $100m annualised recurring revenue.
A strong global team with significant industry and management experience.
An established international manufacturing supply chain, with sales, marketing and distribution in each key market and complete product assembly in the US
A 5th generation production vehicle with global homologation for on-road use.
A fully integrated cloud-based user and fleet management system.
A business that has built a strong brand and a global following.
UBCO is seeking to raise $5M from wholesale investors via a Convertible Note which is linked to a $20M Series B raise. The convertible note will convert at a 25% discount to a Series B raise and will pay 10% interest (capitalised). Further information on the convertible note terms is found on the 'Offer' tab.
Introduction
UBCO - Power Your Purpose
The simple definition of Utility is 'the state of being useful, profitable, or beneficial'. A perfect definition of what we want our utility vehicles to be.
Born day one to meet the daily needs of farmers and adventurers across NZ, our utility vehicles have been built for rugged hard work and simplicity.
At UBCO we want to power your purpose for work and fun. Provide power to move and to do things every day. Enable people to do inspiring stuff: take inspirational journeys, explore our planet and to work smarter and safer. People want a better world, and we want our products to make a difference in it.
Our goal and how we achieve this is: "To accelerate the global transition to electric mobility by designing the world's toughest electric utility vehicles that are effortless, safe, intelligent, and affordable." We are well on our way towards this, with UBCO bikes having been ridden all over the world, from snow-clad mountains and remote deserts to farms, forests, and coastlines.
Founded in 2015 and launched in 2017, UBCO now has customers spanning the world and is positioned as a leader to execute on the massive opportunity across consumer and business delivery.
The award-winning journey has seen us solve the biggest challenges to ensure we have a loved product and are ready to scale globally.
Customers needed to take vehicles on road, so we developed and released our first homologated road legal product in 2018. This included a big step in technology with a new Electronic Control Unit (ECU), Automatic Over-the-Air (OTA) software updates and a digitally connected application for diagnostics and control. We are now certified for road use in Australia, NZ, US, UK and Europe.
In 2020 we delivered our first enterprise fleet through Domino's Pizza in NZ, which included the UBCO cloud fleet portal. UBCO has weathered the COVID storm and is well positioned to execute a truly global opportunity in consumer and enterprise fleets, as well as bring additional products and technology to market in the future.
UBCO is headquartered in NZ but we are a truly global company. We have sales, marketing and distribution in each of our key markets, as well as a world-class manufacturing supply chain, including complete product assembly in the US.
We have comprehensive capabilities in place with a connected platform that gives direct feedback to accelerate innovation from vehicle design and engineering, scalable manufacturing, software engineering, distribution and online servicing and monitoring and performance analytics.
Current Stage of Business
We have reached a landmark point in the UBCO growth journey, having made considerable progress accelerating the transition to electric mobility by making the world's toughest electric utility vehicles. Our 2X2 bikes are loved by our customers and have already stacked up millions of kilometres worldwide.
COVID-19 has accelerated UBCO's drive to go 100% digital across sales, training, service and customer support, realising significant efficiencies internally, and an enhanced experience for customers.
It has also accelerated the underlying expansion of delivery fleets in all of our key markets. This year, we closed a major food delivery enterprise in NZ on a subscription basis and are now rolling this out globally. We are also engaged in discussions with a number of large international companies that are in various stages of changing out their combustion engine delivery fleets. One of these opportunities alone represents more bikes than double the entire sales history of UBCO.
Company Timeline
Team Overview
Our global team draws from world class experience and skills that cover deep tech, product commercialisation, sales, marketing, manufacturing and distribution.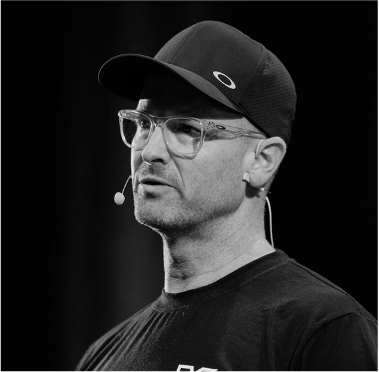 Timothy Allan
CEO/Managing Director (NZ)
A co-founder of UBCO, Timothy brings over 20 years of experience leading design and commercialization of global products. Prior to leading UBCO, Timothy founded Locus Research, a product development company that he led for 15 years, designing and commercializing successful products across construction, medical devices, and aerospace.
Katherine Sandford
Executive Chair (NZ)
Katherine developed her career at Trimble Inc and held leadership roles in Customer Service, and Sales & Distribution, and served as General Manager across several vertically focused businesses. Over more than 20 years, she worked in Europe, the US, and NZ. Katherine is a professional director, serving on several boards as well as chairing the UBCO Board of Directors.
Tracey Swinehart
Chief Financial Officer (NZ)
Tracey is an experienced Executive Director and CFO with a demonstrated history working in innovative NZ businesses. Tracey has strong product and manufacturing experience. Before joining UBCO, Tracey worked alongside Timothy at Locus Research as an Executive Director, bringing a commercial focus to Locus clients.
Neil Tierney
Chief Marketing Officer (UK)
A seasoned designer and marketer, Neil is focussed on building ambitious purpose driven brands and customer centred businesses. UK Entrepreneur of Year 2004. Advisor and investor with 20 years' board experience including three successful exits. Specialty using data, insight and digital to unlock the full potential of customers and partners.
Ethan Ralston
Executive & Director (US)
Leading sales and growth, Ethan is an experienced entrepreneurial executive within the technology industry. Over 13 years leading growth in presidential, CEO and VP of Business Development roles at Feeney Wireless later Inseego with Novatel Wireless. Founded businesses in IoT and Electric Vehicles. Ethan brings leadership in LTE, Sales, Customer Success Marketing, and Financial Management.
Rob Beck
Chief Technology Officer (NZ)
Leading our technology team, Rob is an innovation leader across New Zealand's high-tech landscape. A gifted Electronics Engineer with over 20 years' experience developing and manufacturing embedded systems across products ranging from mass market consumer, vehicles, and aerospace.
Colin Godby
Chief Product Officer (US)
Colin heads up the Product and Engineering groups at UBCO. This means building out the strategy for how UBCO develops compelling products to drive our growth while also establishing the frameworks for design, development, and delivery into market. Previous to UBCO, Colin worked in a variety of industries including consumer electronics, advanced vehicle technologies, and themed entertainment.
Rachel Alderwock
Customer Service, NZ
Rachel is an experienced Customer Services Professional with a demonstrated history in a variety of industries including Banking, Insurance, Account Management and Consumer Products. Now heading the Customer Services Team at UBCO ensuring we deliver the best customer experience possible.
Justin Pagirys
Commercial EMEA (EU)
Leading our EMEA markets Justin has held commercial and growth roles globally and led Invest Lithuania sales team, a top 3 investment agency in Europe. Co-founder and CEO of Neematic, now an UBCO business, which developed the FRX1 electric free trail bike. Based in Lithuania.
Phil Harrison
EVP, Enterprise & Sustainability (US)
Phil has over 10 years' experience building CleanTech businesses. In that time, he has been a founder, strategy consultant, and joins UBCO after leading the CVC arm of global advisory firm Anthesis. From co- founding and bootstrapping a UK based renewable energy business, to leading the growth of a multi-disciplinary consulting firm, he understands how to grow businesses, attract and retain customers.
The Opportunity
We are riding three big waves of change:
Climate Change;
Urbanisation; and
Digital Technology.
The world is recognizing the threat of climate change and central governments are using regulation and subsidies to force people and businesses to abandon carbon fuels, with the UK and China enforcing bans from 2030 and others to follow.
Cities (and states) need to be more liveable, particularly when high density. We are already seeing local governments in Seattle, Sydney, Paris and Madrid ban polluting vehicles, with some 24 European cities accounting for 62m people banning diesels over the next decade.
The digitisation of everything is changing people's expectations of how we work and play, with an expectation of intelligent and sustainable options.
All three factors are massively accelerating the shift to electric power and away from polluting trucks, cars and motorcycles.
Inflection Point for Electric Vehicles (EV)
Adoption is predicted to take off like a rocket. EVs are expected to grow more than 10x over the next 10 years, with half of all vehicles sold being electric by 2040. We believe that the transition for Utility vehicles will accelerate more quickly due to their high duty cycle, sustainability and cost benefits.
This is evident now, as technology advances make vehicles more affordable. We are experiencing increased customer demand with many businesses in food delivery, postal, tourism and agriculture wanting to switch out their petrol fleets for EVs over the next few years.
UBCO is well positioned to displace global leading utility brands and lead the charge.
Competitive Landscape
The EV utility market is fast developing with new entrants taking the lead. Global OEM brands are challenged to retain their existing diminishing combustion market share, and many have yet to enter the EV market.
Whilst many OEM's are departing some traditional markets, such as delivery and agriculture, UBCO's uniquely positioned across 2 and 4 wheel vehicles to leverage the full potential of an Intelligent EV platform. Our leading award-winning design and intelligent platform connected to the cloud, provides us with a strong point of difference from our competitors.
Our Products and Services
UBCO has a developing platform of vehicles including the 2x2 (Utility Bike Range), 4x4 Utility Vehicle and the FRX1 Trailbike. These are connected through a cloud system built for wide scale adoption of subscription services of both enterprise and consumer customers.
Intelligent EV Platform
The UBCO platform gets smarter every kilometre. UBCO owns the technology stack, including the vehicle, vehicle management, power supply (battery) management, telemetry and cloud connectivity.
We have a multi-platform account-based rider App that lets customers manage the vehicle at a user level. Our own enterprise fleet platform directly manages vehicles, scheduled servicing and security, which provides the ability for us to use data and AI to improve rider safety and provide valuable insights to customers.
We also launched a digital Learning Management System (LMS) that enables us to train service agents, enterprise staff and riders in a globally scalable manner. We can get a rider trained in minutes and a service agent in just a few days.
Large Addressable Market
UBCO sits in a large growing market category globally. The rapidly growing concerns regarding vehicular emissions and increasing consumer awareness are driving global demand for electric vehicles. The electric motorcycle and scooter market size was valued at $30bn USD in 2019 and forecast to grow in double digits in developed economies following China's early adoption.
Total Addressable Market (TAM)
UBCO has developed a pipeline of Enterprise opportunities. These have been used to create a bottom-up TAM from fleets in food delivery, last mile, postal and freight delivery and agriculture. This provides visibility of over NZ$2.3bn in Annual Recurring Revenue (ARR).
Our Customers
Our individual customers are often seen with a big smile. Riding an UBCO is easy, fun and safe. Our consumers range from NZ farmers, Oregon hunters, London commuters to a couple of tourists enjoying a day out on Great Barrier Island in a fully off grid solar charged eco-tourism experience. Consumers love the fact it is effortless, quiet and versatile.
UBCO has now developed from being a consumer brand to one that is demanded by Enterprise. Corporate customers have seen the vehicles and then looked to adopt them into their categories.
From our research across all users and applications over the last 4 years we have identified 6 key attributes customers value: tough, effortless, quiet, safe, intelligent and versatile. Enterprise customers gravitate toward the toughness, safety and intelligence in their buying decisions.
Consumer sales have driven enterprise expansion by creating new opportunities and proving the use case across a range of industries including food and freight delivery, agriculture, defence, the creative sector and tourism. We see this flywheel effect continuing to open doors across all of our international markets.
Enterprise
Enterprise sales are corporate or government entities purchasing for a larger scale deployment. These sales are more likely to be subscription sales with a structured offer behind them.
Proven Business Model
UBCO is following a proven business model by combining hardware, software and value-added services into an easy monthly subscription with plenty of room for expansion into new products in the future.
Sustainability
UBCO can substantially reduce CO2 and other emissions created through vehicle use. It can also further reduce the impacts by extending the product lifespan. The subscription model provides an effective approach to actively manage end of life and reuse of valuable raw materials.
Revenue Streams
UBCO sells the following products and services:
vehicles.
batteries.
consoles to convert batteries into portable power supplies.
accessories.
subscription software.
data & analytics.
Revenue is generated from:
Product Sales: Conventional one-off product sales through different channels.
Subscriptions: Vehicles contracted via subscription contracts over a fixed term generate Annual Recurring Revenue (ARR). Subscription sales typically include the vehicle, battery, telematics, fleet portal, scheduled servicing and consumables.
Insights: Value added services provided through data collected and analysed are not currently reflected in our revenue projections.
Subscription
Our subscription model lowers barriers to adoption and improves our overall revenue and gross margin, lifetime value (LTV) and product stewardship sustainability credentials. A typical enterprise fleet subscription in NZ generates more than $13,000 of revenue per bike, which includes the vehicle, battery, telematics, fleet portal, scheduled servicing and consumables. It also covers the asset financing costs which allows UBCO to get the cash value upfront.
The reduced operating costs for enterprises make switching an easy decision. The subscription model recognises the inherent costs and benefits associated with a battery in the vehicle. An enterprise fleet can generate significant savings over a typical service life of 3 years. It also has the additional value of providing scheduled servicing, vehicle security and management and data insights.
Growth Strategy
Low-Cost Land & Expand
UBCO has the potential to expand fleets globally through enterprise customers.
The above table illustrates a typical pathway from Pilot to Expansion over 12-24 months in one country and offers an insight into the potential scale of a single customer globally at full penetration.
Our enterprise sales approach iterates with each deal to further shorten the sales cycle from landing the first fleet to expanding across multiple geographies. Our approach is to enter into a joint pilot where our bikes are used by the business in real life. Once the pilot criteria have been met, we contract the deal and move to a commercial rollout, typically involving waves of vehicle deployment. We then move into customer success mode and apply real time bike usage data and benefits to farm new opportunities across the business.
In addition to the customers that UBCO is already working with there is a large and expanding pipeline of opportunities we are working on internationally. These range from more traditional mature businesses like national postal services, large freight enterprises and branded food companies to rapidly expanding shared mobility and last mile.
Enterprise sales are the most likely to adopt subscription due to:
Defined product life cycles (2-3 years).
High Duty applications that warrant product quality.
Financial Analysis – they look at the total life cycle cost.
Uptime – poor reliability presents a cost to the business.
There are a range of market segments we are focussed on that align with the major trends internationally.
Agriculture.
Food Delivery.
Postal & Freight Delivery.
Last Mile.
Clear Pathway to $100M NZD in ARR
If we look at the opportunity through two different lenses it illustrates the scale of just the Utility Bike Market. Top down the market is currently worth $30bn USD in electric motorcycles and scooters annually and growing fast. But perhaps more important is the bottom up ARR TAM is over NZD$2.3bn, which looks at fleets we have line of sight on to evaluate their subscription value.
There is a clear pathway to $100m NZD in ARR within the next 5 years with rapid growth. The direct-to-consumer sales channels will grow alongside, contributing broadening brand recognition and acceptance. There are opportunities to further expand the platform and revenue through additional new products.
Margins Expand Over Time
Margins increase over time from 36% blended today through to 48% over time. This is driven by an increase in sales to the US and EU.
Additionally, we have a number of key programs across the business that can yield an additional 10% gross margin over time by:
Reducing cost per kWh.
Engineering cost down.
Scale efficiencies in manufacturing.
Reduced scheduled servicing costs.
Stront Unit Economics
The above table illustrates the economics for a 1,000-bike deal. It demonstrates that we can earn back our CAC easily in the first shipment, while generating good gross margins and a contract LTV of NZ$15m.
Shareholder Liquidity
UBCO has always maintained a strong focus on driving toward shareholder liquidity. This includes pathways to an ultimate public listing on the ASX or NASDAQ, along with conversations with Corporate Venture Capital (CVC) and Venture Capital firms. Based on the current forecast trajectory, UBCO believes that this would occur within the next 2-3 years.
Risks and Mitigations
UBCO has surfaced and managed a range of risks since its inception. Most recently we acquired our US distribution entity and established US Final Product Assembly (Completed Stage Assembly) which ensures we are not tariffed in the US market.
Currently key risks include COVID related supply chain and logistics impacts. These are monitored constantly and discussed and reported weekly. Key areas of concern are triaged and supported within our business to provide alternative pathways to resolve constraints.
All financial statements are prospective and prepared on the basis of the information UBCO has at the present time. There are a range of factors which can impact these forecasts positively and negatively.
Group Income Statement
Income Statement Assumptions & Commentary
Revenue Assumptions
The sales forecast is built up by sales channel and country, these are then reflected back against established sales (Consumer) and pipeline of opportunities (Enterprise). Whilst this represents strong growth for UBCO, the fleet forecast is moderate given the current fleet pipeline.
The sales are split into two categories for modelling simplicity:
B2B Enterprise: Consists any sale of more than 100 units to a single corporate or organisation, including coordinated fleet sales, sold directly for a single purpose.
B2C Consumer: Consists any sale of less than 100 units to any person or organisation, including:
Sales via our dealer networks
Direct to consumer sales; and
Distributor sales outside of core markets.
Table: UBCO Global Sales Units Forecast (by Category)
Table: UBCO Global Unit Sales Forecast (by Country)
*Distributor sales outside core markets are not factored into the sales projection or unit projection.
Growth in Subscription
An important revenue driver is the progressive migration from product sales to subscription sales and therefore the recognition of Annual Recurring Revenue (ARR). This is reflected in the model as growing over time, as this capability and evidence increases.
After subscription, sales include a post subscription sale of the asset into a second life. We are currently evaluating options for subscribing another term at a lower rate. Which would add further revenue downstream.
Table: UBCO Global Revenue Forecast (by Sales vs Subscriptions)
Pricing
Pricing used in the forecast is based on the average current published pricing across each market, channel and product.
Gross Margin Assumptions
Sales
The improvement in gross margin over time is driven by a combination of the change in sales mix, as the international markets grow, and cost-out initiatives, as outlined below.
Subscriptions
The gross margin on subscriptions is calculated based on:
Product cost amortised across the contract term (3-years for the purposes of our forecasts).
Interest income included in subscription revenue and interest cost included in subscription cost of goods sold (COGS).
Scheduled servicing and telematic charges are included in the subscription revenue and the related costs are included in subscription COGS.
The change in international sales mix and cost out apply to subscriptions as well, however because these are amortised over three years the reported improvement in gross profit is more delayed.
Cost of Goods Sold
The cost of goods sold for F21 is based on current production costs. F22 - F24 includes a projected 5% pa cost reduction per unit. A cost reduction program is in place and is based on a combination of engineering, scale efficiency and the reducing cost per kWh of lithium cells. This program has the ability to reduce costs and further improve gross margins.
Table: Gross Margin by Type
Sales of Ex-Subscription Vehicles
The original cost of the vehicle, less a 20% residual, is fully amortised during the subscription term. Gross Margin on the resale of an ex-lease vehicle into secondary markets reflects an allowance for refurbishment costs.
Overhead Assumptions
UBCO's operating expenditure budgets are built up over the near term 1–2-year period with projected activity. Year 3 and beyond is projected in percentages of revenue that is assessed against comparable industry sectors in the EV and Hardware Technology sectors.
Research and Development
R&D factors in resource and development costs for an integrated engineering team that incorporates: Vehicle Engineering, Hardware, Firmware, Software, Data, Analytics and Insights.
Sales and Marketing Costs
Selling costs are driven by customer acquisition metrics across our global sales team and tied to sales volumes per salesperson.
Marketing personnel and activity is digital and on-line centric. Pre-COVID events and dealer focused activities have been replaced post-COVID with enterprise fleet sale business development (research, use cases and pilot trials) and online B2C marketing and training.
US market development support provided from NZ is co-funded currently under a NZTE IGF grant.
General Administration
Key general and administrative costs include:
Employee costs, including the senior management team
Professional services (legal, consulting, tax etc)
Office expenses & property occupancy
Information systems and web development/maintenance
Insurances
Travel
Other general administration
Warranty Provision
The forecast provides for warranties at 5% of revenue as a warranty provision, which expires after 24 months. The forecast provision reduces to 3% by F24. Industry averages are below 2%.
Taxation
R&D Tax Loss (RDTL) Cash Outs have been utilised by UBCO for the past four years. It is uncertain as to whether this scheme will remain in place in addition to the new R&D Tax Incentive scheme. Accordingly, no further RDTL benefits have been included in the cash flow forecasts beyond F21.
Tax losses for UBCO Ltd carried forward from F20 are $4.4M NZD, this includes the offsets from the tax loss cash outs.
Transfer Pricing rules are expected to be applied to the new overseas subsidiaries based on limited risk distributor margins, resulting in some taxes paid in the US and Australia before the group as a whole reaches profitability. Subsidiary local tax and tax losses have been factored into the tax and cash flow calculations.
Other Income
COVID wage subsidies: No future COVID related subsidies are assumed in the forecast beyond F21.
NZTE International Growth Fund Grants: A grant of $600K NZD relating to co-funding US market expansion has been spread across F21 to F23. This refreshes every 2 years and is claimed against 50% of our North American Market development activity.
R&D Tax Incentives (RDTI): The RDTI of 15% of eligible R&D expenditure is calculated each year and assumed to remain available through the forecast period.
Group Balance Sheet
Balance Sheet Assumptions & Commentary
Investment Capital/Equity
We have modelled capital below the $25m+ being sought with $5M NZD Convertible Notes included in Q4 of the current financial year. This is discounted against the Series B raise and is assumed to convert at that point. Our forecasts include NZD$15m of capital from Series B capital raise round in Q3 of F22 (net of fees).
Capital Expenditure
Covers general costs, projected tooling for mass production and software development. Provision for demonstration bike fleets is also a key part of the enterprise sales process for pilots and trials.
Term Debt
UBCO is seeking to grow debt alongside investment capital. This forecast assumes a $1M NZD Term Loan over 5-years under the current BFGS in New Zealand at an interest rate of 2.55%, which has been approved, subject to completion of this convertible note offer.
Group Cashflow Statement
Cashflow Statement Assumptions & Commentary
Trade Receivables
Receivables on sales are based on a global average of 60-70 days. There are a range of different terms by channel and distributor.
B2C direct are paid up-front on order via eCommerce.
B2C sales via dealers are predominantly on the month following invoice, with the exception of new dealers that are required to pay a deposit up front on opening orders. Flooring finance is gradually being rolled out for US dealers.
B2B enterprise sales will typically involve a deposit up front on order and the balance on delivery.
International distributors are based on their respective contract terms, typically requiring a 50% deposit up front, and balance 30 days from the Bill of Lading.
Subscription receivables are paid monthly in advance.
Trade Purchases
Production purchases are based on minimum order quantities (MOQ) of 300 units. For F21 and F22, a 30% deposit on placement of purchase orders is assumed, with the remaining 70% payable on shipment. For F23 and F24 it is expected the deposit will no longer be required. For F25 it is assumed we can access 30-day terms post-shipment from our master supplier(s).
Other Payables are based on a same or following month payment cycle depending on the line item.
Inventory Growth
Inventory is modelled to grow in line with projected demand with a minimum of two months sock on hand. Inventory growth is factored into the purchase volumes and obsolescence provisioning. Stock on subscription leases is recognised as a separate line item from trading inventory and treated as non-current assets.
Trade Loan
The forecast assumes that UBCO's existing Trade Finance facility of $500K USD increases over time with growth. This inventory related working capital is applied to inventory purchases for global supply.
F21 is based on 70% of purchases at 180 days per the existing facility. While the limit of the facility grows, it is based on a reducing % of purchases to 25% of stock purchases at 30day terms by F25.
The interest rate assumed is 5.78% per our current facility.
Finance for Sales on Subscription
UBCO's subscription model is based on an operating lease model. This means at a group consolidated level the 'leased' assets remain on the balance sheet at cost.
Table: Subscription Assets Stock at Cost
Annual recurring subscription revenue is reflected in the Income Statement, and the COGS are amortised over the subscription contract term.
Under an operating lease model, future subscription receivables are not reported on the balance sheet, however third-party asset finance raised to support the model is recorded on the balance sheet.
Table: Asset Subscription Finance
Whilst new subscription fleets scale more rapidly than the rate of repayment (3-years), the carrying liability will continue to grow.
The subscription revenue, asset ownership and asset finance are separated into a Special Purpose Vehicle (SPV). It is likely UBCO may have different finance parties in different regions and therefore potentially more than one SPV.
Supporting documents
The Offer
We are seeking to raise up to $5m by way of convertible notes (the Notes) to fund our market growth strategies which are centred on capturing enterprise sales opportunities, shortening production lead-times and further digitising the consumer sales and marketing experience. The board reserves the right to accept over subscriptions as part of this capital raising round.
The Notes will be issued by UBCO Holdings Limited (the Company), the holding company for the UBCO group of companies, and are linked to a $20m+ Series B capital raising round planned for 2021.
Convertible Note Key Terms
The Notes contain the following key terms:
Accrue interest at an annual interest rate of 10%, compounded monthly. The accrued interest (net of applicable withholding tax) may, at the option of the Company, be capitalised into the outstanding balance of the Notes and included in the share conversion.
Convert into fully paid shares contemporaneously with

A new capital raising of at least $10m, including the conversion of the Notes, or
a liquidity event,

at a conversion price equal to 75% of the price per share adopted in the new capital raise or offered as part of the liquidity event. The shares issued on a conversion will be the same class as those issued in the new capital raising, or otherwise the highest class of shares on issue at the time.
Have a maximum term of 24 months, at which point the Company or Investor may elect to convert the Notes into the highest class of shares on issue at the time and at an independently agreed price.
The Company has two classes of shares, ordinary shares and preference shares. The preference shares are equal to ordinary shares in all respects, with the exception that they also provide holders with an additional liquidation preference and are therefore currently the highest class of shares. Holders of shares in the Company have:
The right to receive notice of, and attend, every meeting of the shareholders.
The right to vote at a meeting of the shareholders on any resolution.
The right to an equal share in dividends authorised by the Board; and
Certain shareholder information rights.
The shares to be issued by the Company on a conversion (the Investor Shares) will be issued to Snowball Nominees Limited (the Nominee), who will hold legal title to those Investor Shares on trust for the relevant beneficial owner of those Investor Shares (the Snowball Beneficial Investor). Further detail on why the Company uses a Nominee is described under the heading "Nominee Shareholding Structure" below.
Shareholders' Agreement and Constitution
The shareholder rights which will attach to the Investor Shares are set out in the Shareholders' Agreement and Constitution.
The Shareholders' Agreement includes mechanisms for the appointment of directors which depend on the level of shareholding held in the Company and origin of the investment. These mechanisms provide for:
The Lead Series A Investor to nominate a director while the Series A Investors together hold at least 8% of the shares in the Company;
The US Investors to appoint 1 director while they together hold at least 15% of the shares in the Company; and
The Other Shareholders to appoint up to 3 directors while they together hold at least 40% of the shares in the Company, up to 2 directors while they hold less than 40% and at least 20% of the shares or up to 1 director while they hold less than 20% of the shares: and
The Board may appoint up to 2 independent directors, who will be appointed for their relevant skill sets, rather than any shareholding interest they may hold in the Company.
The Shareholders' Agreement and Constitution also include certain exceptions to the pre-emptive rights which apply to the transfer of shares. These include exceptions for:
A transfer of shares between affiliates; and
A transfer of Investor Shares by a Snowball Beneficial Investor to a third party where those Investor Shares continue to be held by the Nominee.
Restrictions apply to the sale of shares by the founder and CEO, Timothy Allan. Holders of shares are also subject to drag and tag along rights (as set out in clauses 11 to 13 of the Constitution).
The Shareholders' Agreement and Constitution sets out certain pre-emptive rights which apply to the issue of new shares and securities that convert into shares. These rights are limited to US Investors, Series A Investors, the Key Person and any approved shareholder that holds more than 5% of the shares in the Company (Qualifying Shareholders). An exception to the pre-emptive rights is provided for the existing employee share scheme under which 115,580 Shares have been issued and a further 137,138 Shares (or options) may be allocated and issued in the future.
Copies of the Shareholders' Agreement and Constitution are available for review and you should read them carefully, along with the Subscription Agreement setting out the terms of your investment, before applying for the Notes in this Offer.
Share Registry Management & Nominee Shareholding Structure
We use the Orchestra Share Registry service, providing shareholders with an online record of their investment in the Company, along with access to investor communications and Company documentation.
We make use of a nominee shareholding structure to simplify the share register and prevent the Company from becoming a "Code Company" for the purposes of the Takeovers Code in the future. In broad terms, a company becomes a Code Company when it has 50 or more (voting) shareholders and share parcels and it (including subsidiaries) had total assets of at least $30 million or total revenue of at least $15 million at the end of its last financial year. Shareholders of Code Companies can be restricted in how and when they are able to transfer their shares. Given its forecast growth, the directors do not believe it is in the best interests of the Company, its existing shareholders, or investors for it to become a Code Company and bear increased compliance costs.
The Investor Shares to be issued by the Company on a conversion of the Notes will be issued to the Nominee, who will hold legal title to those Investor Shares on trust for the Snowball Beneficial Investor. The full terms on which the Nominee will hold the Investor Shares are set out in the Nominee Deed Poll (which forms part of the Offer Documents).
In broad terms, the Nominee must:
Act in accordance with the relevant beneficial owner's instructions (e.g., in exercising the voting rights attached to the relevant Investor Shares)
Account to the relevant beneficial owner for all proceeds from the relevant Investor Shares (e.g., dividends received)
Deliver notices, letters, reports, demands, offers, agreements and other documents and communications received by the Nominee to the relevant beneficial owner.
Under the Nominee Deed Poll, each beneficial owner indemnifies the Nominee against any losses, damages, costs, actions, proceedings, claims and demands that may be made against or incurred by the Nominee as a result of it holding the Investor Shares under the Nominee Deed Poll (unless the Nominee has been fraudulent or grossly negligent).
Use of Funds
The Company has a flexible business plan that enables it to scale relative total capital introduced. Key uses of funds raised from this round will include:
Expanding capability and capacity of enterprise sales and customer success.
Executing on enterprise opportunities and shorten the sales cycle.
Further digitising the consumer marketing and sales experience; and
Shortening production lead times and increasing order frequency.
Previous Investment Rounds
The Company has conducted three previous capital raising rounds. The most recent was a Series A round in 2019 in which $6.8m of capital was raised, including $3.5m from new investors and $3.3m from venture capital fund, Global from Day One. This round was conducted at a pre-money valuation of $15m.
The Company subsequently acquired its US distributor by way of a share transaction. The post-money valuation following the Series A round and US business acquisition was $28m.
Disclosures
Remuneration
Executives and other employees are remunerated by UBCO through fair and reasonable salaries. All remuneration of key executives is reviewed regularly by the board to ensure that remuneration is market-driven and reflects individual performance and achievement of role objectives.
Director fees have been accrued for the Board Chair.
Employee Share Scheme
The Company operates an employee share scheme as a means of retaining and motivating key staff. The shares and options under the scheme are issued on fair and reasonable terms at the time of issue as determined by the Board. To date, 115,580 shares have been issued and a further 137,138 of shares (or options) may be allocated and issued in the future. Shares under the scheme are held in trust.
Related Party Disclosures
Vanessa Ho, a shareholder of the Company, provided a loan to the Company of USD$50,000 on 9 November 2018. The Loan is unsecured and is repayable upon the earlier of the Company raising NZD$5m through the issue of new shares, and 15 April 2021. Interest is payable at 9% per annum.
Shareholder Structure
The following table sets out the current shareholding in the Company prior to the issue of the Notes. The table does not include shares that have not been allocated or issued under the employee share scheme.
Governance
UBCO currently has the following five directors.
Katherine Sandford (Chair)

Katherine developed her career at Trimble Inc and held leadership roles in Customer Service, Sales & Distribution, and served as General Manager across several vertically focused businesses. Over more than 20 years, she worked in Europe, the United States and New Zealand. Katherine is a professional Director, serving on several Boards as well as chairing the UBCO Board of Directors.
Timothy Allan (Managing Director)

A co-founder of UBCO Timothy brings over 20 years of experience leading design and commercialization of global products. Prior to leading UBCO, Timothy founded Locus Research, a product development company which he led for 15 years designing and commercializing successful products across construction, medical devices and aerospace.
Ethan Ralston (Executive Director)

Leading sales and growth Ethan is an experienced entrepreneurial executive within the technology industry. Over 13 years leading growth in presidential, CEO and VP of Business Development roles at Feeney Wireless later Inseego with Novatel Wireless. Founded businesses in IoT and Electric Vehicles. Ethan brings a leadership in LTE, Sales, Customer Success Marketing and Financial Management.
Chintaka Ranatunga (Non-Executive Director)

Chintaka is the managing director of the Global from Day One fund and has broad experience in working with technology companies throughout Asia and North America. He has extensive contacts from around the region, including Taipei, Singapore, Jakarta, San Francisco, Tokyo, Hong Kong, and Shanghai.
Daryl Neal (Non-Executive Director)

Daryl has over 20 years of experience as an Industrial Designer, 10 of which have been in the field of electric transportation. Daryl has been responsible for the introduction of numerous products to the international market. He brings practical and desirable solutions born from a strong understanding of the global market needs and emerging technologies.
International investors
The distribution of this offer outside of New Zealand may be restricted by law. This is not intended to, and does not, constitute an offer of securities in any place which, or to any person to whom, the making of such offer would not be lawful under the laws of any jurisdiction outside New Zealand. This includes, but is not in any way limited to, Australia and the United States. It is the responsibility of any Snowball Investor to ensure compliance with all laws of any country outside New Zealand relevant to their subscription, and any such Snowball Investor should consult their professional advisers as to whether any governmental or other consents are required, or other formalities need to be observed to enable them to apply for securities pursuant to each offer. The failure to comply with any applicable restrictions may constitute a violation of securities law in those jurisdictions. The securities in each offer have not been and will not be registered under the US Securities Act or the securities laws of any state of the United States.
Restricted content
Log in to view UBCO offer updates
Restricted content
Log in to view UBCO offer questions
Feedback
If you would like to provide feedback to either Snowball Effect or UBCO on this offer, please provide it in the text box below.
Your comments will not be displayed publicly, and you may also choose to submit this feedback anonymously.