$1,500,000
Min. target (20.00% equity)
$2,460,700
Max. target (29.08% equity)
1 day
Time left
(unless fully subscribed prior)
Further detailed information is contained in the Information Memorandum (IM)
Download IM
Investor Webinar
Mary Bond, Robyn Mclean and Jessica Knapp from The Hello Cup recently hosted an investor webinar. The format of the webinar included a presentation on the business and growth strategy, followed by a live Q&A session. You can view a recording of the webinar below:
Overview
The Hello Cup is a globally recognised New Zealand-made sustainable period product company that aims to lead the growing high-quality period care industry.
Despite half the world's population experiencing periods there has been a serious lack of innovation in period care products.
Designed and made in New Zealand, Hello Cups replace tampons and pads. They are comfortable, reusable and recyclable and hypoallergenic.
The Hello Cup was founded in 2017 by journalist Robyn McLean and her best friend, Registered Nurse Mary Bond. They wanted to create a better, more sustainable period care option for their teenage daughters than the uncomfortable and environmentally destructive single-use status quo of tampons and pads.
A single Hello Cup is the equivalent of more than 2000 single-use tampons or pads. The Hello Cup, a B Corp certified company, has already diverted 200 million single-use period products from the world's landfills and aims to have save one billion by 2025.
Described as "the most comfortable" menstrual cup on the planet with standout (aka 'bloody brilliant') marketing and branding, The Hello Cup has rapidly gained an international reputation and loyal customer following.
A values-led, female-owned company, The Hello Cup is passionate about doing business with kindness while also having a positive impact on the planet.
With their ever-growing following and a focus on new products, The Hello Cup is on track to becoming the world's first one-stop shop for sustainable period products.
They're seeking to raise up to $2m to accelerate global growth plans which includes continued new product development, increased marketing and branding, and hiring key people.
We're on a bloody mission to be the world-leader in innovative and sustainably-focused period care products - igniting conversation, shifting attitudes and driving accessibility for all people with periods.
Hello. From the Founders
It's crazy to reflect on how much attitudes towards sustainable period care have shifted since we started The Hello Cup four years ago. When we told people we were starting a New Zealand-made menstrual cup company the reaction was normally "what's a menstrual cup?". Fast forward just 48 months (aka 48 menstrual cycles) and complete strangers stop us in the street to tell us our product has changed their life. There's no doubt, sustainable period care is the way of the future.
We originally thought The Hello Cup would be a side hustle - a chance to create better period products for our daughters than the manky, uncomfortable single-use products we grew up using. We thought we'd sell a few here and there but word spread quickly and about a year after we started, out of the blue, we got an email from US retail giant Urban Outfitters asking if they could stock The Hello Cup. Word was out - Hello Cups were 'bloody brilliant' and people with periods were ditching tampons for something that was more convenient and better for them and the planet. Today we've diverted over 200 million single-use tampons and pads (which can take up to 500 years to breakdown) from landfill and Hello Cups have a legion of 'fan(nie)s' all over the world.
Best friends since we were 11 years old, our school days were spent managing heavy periods. If we'd known about menstrual cups - which can be worn for longer and hold more than tampons and pads - life would have been so much easier.
But not all menstrual cups are created equal. Dig into what's on offer today and you'll find a lot of private labelled versions of the same cup. That's not how we roll. We started The Hello Cup because wanted to create the best menstrual cup in Period Town. Tapping into our backgrounds in medicine and marketing, we've designed what we believe is the world's most unique and comfortable menstrual cup design. Designed by people with periods for people with periods.
We're the only menstrual cup brand founded by a Registered Nurse and our marketing and branding is the best in the business.
But while Hello Cups are a globally recognised brand, we're not done. So what's on the horizon? With a patent-pending design, our Hello Disc is set to be a total game-changer. It holds more than menstrual cups, is suction-free and allows for mess-free period sex. We've got 'external' period products on our horizon too: period undies, washable pads as well more 'fries' on the side options including our Hello Wash - a mild cleanser for hands, cups and discs.
With half the world's population having periods for around 40 years of their life, the size of the market is massive. We believe that quality sustainable period products are the future and are committed to building on what we have started to become the world's first and more loved sustainable period company. We'd love you to join us.
Robyn McLean & Mary Bond
---
OUR TEAM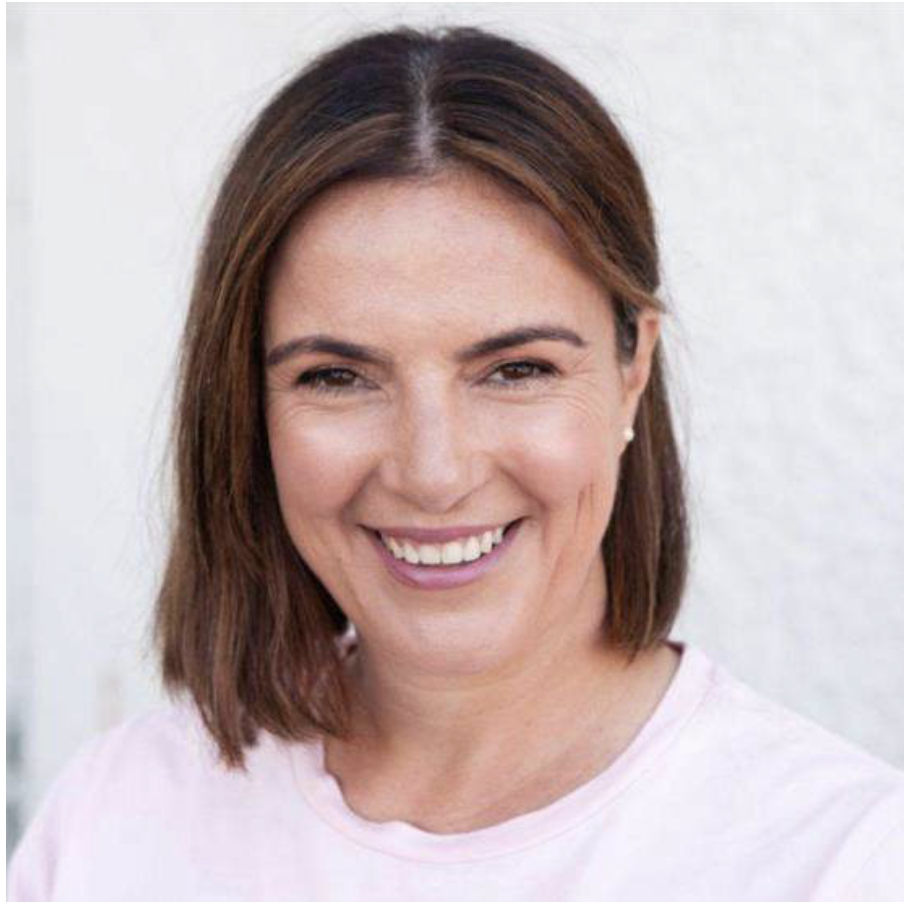 Mary Bond
Co-Founder, Head of Innovation and Social Impact.
Mary is the driving force for all innovation and education at Hello. A Registered Nurse with a wealth of knowledge on period health.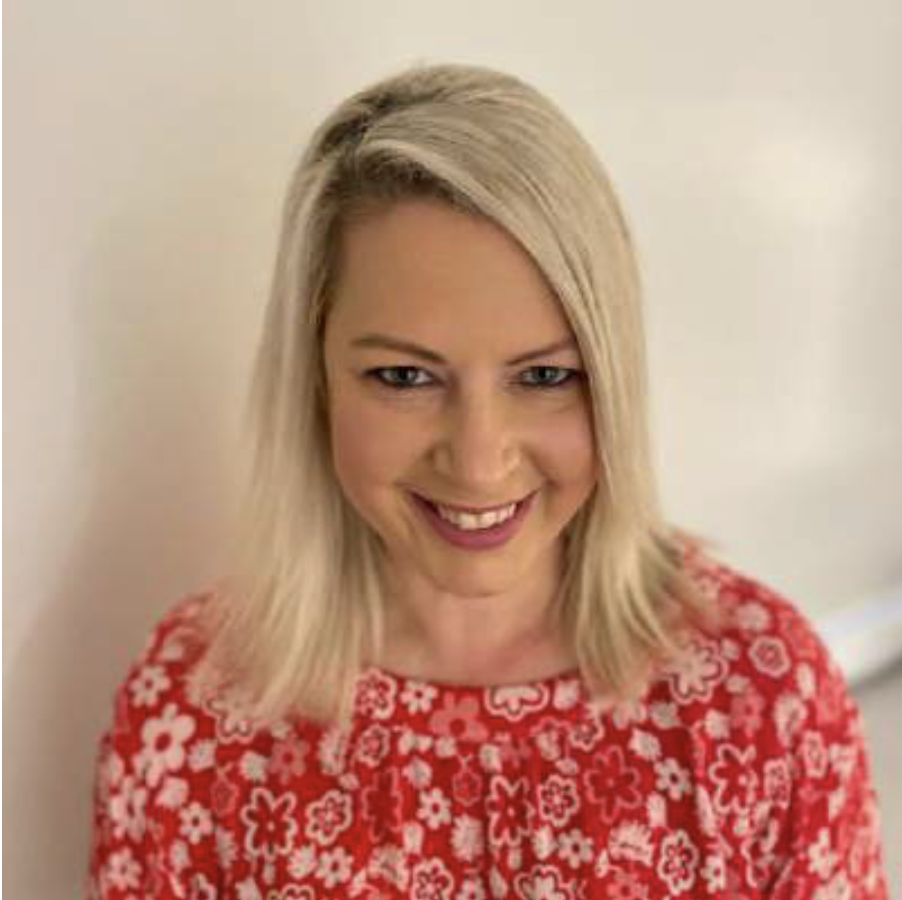 Robyn Mclean
Co-Founder and CMO
Formally a Journalist and Marketing manager who was looking for a better period solution. Identified a gap in the Menstrual Cup market and Hello. was born!
Jessica Knapp
CEO
Jessica has spent her career working with high-growth, early stage startups. Formerly the head of worldwide sales and APAC regional manager for OfficeRnD, a Saas startup.
Sadaf
COO
Sadaf has a wealth of operational and sales experience in both the CPG and fashion industry. Formerly the head of sales at Kowtow.
Periods 101
Half the people in the world will have a period for around 40 years of their life.
Periods are also called menstruation.
They typically begin at age 12 - 15 years.
A period is when the thick lining of the uterus breaks down and exits the body.
Periods typically arrive once a month and can last anywhere from 4 - 6 days, requiring up to 36 tampons or pads each cycle.
Menstrual cups, discs and tampons go inside the vagina. Pads stick/fasten to underwear.
Some use menstrual cups, tampons or pads exclusively. Most use a combination of different products.
When people get their first period it's most often mothers and friends who advise on products.
Sustainable 'buying behaviour'
You've seen traditional single-use products being stashed everywhere. Menstrual cups and reusables are no different. Like reusable coffee cups, buyers often purchase more than one. They then keep these in various places so they're not 'caught out'. They're kept in handbags, gym bags, at the office, at home, in the car, coat pockets and they're always packed in a toiletry bag for travel.
The Problem With Single Use Period Products
Geez - where do we even start?
Lack of innovation in the period care industry to date.
Environmentally destructive: 5.8 billion tampons and 12 billion pads bought and discarded in the USA in every year alone.
Single use products can contain microplastics.
Uncomfortable.
Can contain harmful chemicals.
Disruptive to body's natural PH and microbiome.
Don't hold as much blood and require more frequent changing - aka 'Period Admin'.
Consumers across the globe want more sustainable options when it comes to items they buy and use – period care is no exception.
Say Hello. To The Solution
We're set to be the world's first (and most 'bloody brilliant') sustainable period company.
Unique design by co-founder and Registered Nurse for optimum comfort.
New Zealand made, globally recognised.
Environmentally friendly / reusable / easy care.
Exciting new sustainable period product pipeline.
Proven, existing brand-leader - authentic and fun brand loved by Gen Z and millennials.
Inclusive branding - Hello.™️ is for anyone with a period.
On track to be the world's first one-stop shop for sustainable period products.
Female-owned, values led.
B CORP and certified Climate Positive.
SIZE OF THE MARKET
TWO BILLION people in the world have a period.
$40B USD spent globally each year on period products - estimated to increase to $51B USD by 2027.
Menstrual cups were the fastest growing period product in 2020 with 6% growth (beating out single use products for the first time ever!).
Sustainable period market is valued at $900M USD and growing.
$8000 - average spend per person on period products over their period lifetime.
The CAGR for the menstrual cup market value alone is forecasted to grow by $366.3 million (5%) over the next five years, with 48% market growth in North America.
Despite external products dominating the market, 50% of users in the US and NZ said they would like to use a cup*.
*sourced from NZTE survey for The Hello Cup.
SAY HELLO. TO OUR HERO PRODUCT
Meet The Hello Cup: unique design, comfortable and cute.
Can be worn for up to 12 hours
Convenient
Comfortable
Comes in different sizes
Specialty cups
Better for the planet
Premium, super cute design
Designed by a Registered Nurse
Hypoallergenic
THE HELLO. JOURNEY: FROM CREATION TO CUSTOMER
MEET THE OTHER KIDS IN THE PLAYGROUND
OUR HELLO. GANG
Our customers are leading the sustainable period care revolution.
Cool Stuff We've Achieved To Date
Just a few cheeky highlights from a startup that's punching above its weight.
Hello. Future - The Plan
We've got a loyal customer base, the market is primed and we're raring to go.
Exciting NPD
Global marketing of NPD
Opening up new markets and channels
Developing team to deliver ambitions
Exciting NPD
Over the next 12 months we will launch:
Hello Menstrual Disc: October 2021 (currently being trialed)

This is our newest piece of innovation. With unique and patent-pending design, this product is going to be some serious waves the period care world.

Sales Channels – D2C (Global), Wholesale (US), Amazon (US)

Hello High Cervix Cup – November 2021 (in development)

Our specialty cups are setting Hello. apart from others in the field. We'll be one of only three companies offering a dedicated cup for people with a high cervix.

Sales Channels – D2C (Global), Wholesale (US), Amazon (US)

Hello Wash - March 2021 (fully developed and ready for order)

This wash will be a great accompaniment to all sales. Higher repeat sales numbers.

Sales Channels - D2C (Global), Wholesale (Global), Amazon (US), Supermarket (Global)

Hello Washable Pads – April 2022 (in testing phase)

While it is changing, 50% of the menstruating population still use external products. Washable pads will ensure we are a sustainable period product option for anyone with a period.

Sales Channels - D2C (Global), Wholesale (Global), Amazon (US), Supermarket (Global)

Hello Underwear / Period + Incontinence Underwear – September 2022 (R&D phase)

While this category is growing, we have an existing brand presence which will allow us to quickly become serious player in this space

Lack of quality and innovation in current market

Sales Channels – D2C (Global) Potential for subscription model.
Global Marketing of NPD - DTC
Our marketing campaign will involve (but not limited to):
Affiliate Marketing

Inc. Ambassador program

Content creation with sales focus

TikTok, reels, YouTube, Pinterest

Influencer Partnerships

Contra and Commissioned

PR, Advertorial and News Creation

Earned and Owned

Blog Posts

Internal + partner

NPD

Always on channel marketing for New products. We expect to see a halo effect during new product launches

Collaborations

Clams Cup (One Girl Charity)

Hello Peach (Gynaecological Cancers)

#HappyPeriod Black Cup (US-based charity tackling period poverty)

Para Kore (Maori waste minimisation charity)

EDMS

DTC – automated flows review

DTC – consumer news

Wholesale

Brand Relations

Collateral Review

Brand Book

Retailer Deck

Ongoing targeted digital advertising strategy

Social: Facebook, Instagram, TikTok

Google Adwords

Sampling + Events

Mary + Robyn speaking opportunities, goodie bags

Hello Assets:

Removal Video

NPD videos (Disc, Liners, Low Cervix)

Ad-hoc asset creation, year-round
Global marketing of NPD - Wholesale
Our marketing campaign will involve (but is not limited to):
Regular trade communications

Monthly EDMS

Dedicated budget for larger wholesalers

In-store and digital marketing support (E.g. Countdown, Hut Group and Unique)

Trade media relations

Working with trade press to leverage NPD announcement and drive new wholesale growth

Updated trade collateralc

Training manual for wholesalers, in-store guide
While we are diversifying at an exciting rate, our product offering is long-life. We therefore need to continue to add value beyond our product range. We do this through education, conversation and community.
Opening up new markets and channels
USA

Continue to grow D2C channel sales via Hello.com website

Open up wholesale business through 1 major retailer

Increase D2C sales on Amazon via Pharmapacks

Australia

Continue to grow D2C sales channel

Begin Selling into 2 major retailers

New Zealand

Continue to grow D2C sales channel

Begin selling into Foodstuffs

Add 1 major retailer to our wholesale business channel

UK/Europe

Focus digital marketing into UK & Europe to create initial phase of brand awareness

Canada

Apply and register The Hello Cup as a medical device in Canada. This will enable us to sell via Wholesale and Supermarket in Canada.
Developing team to deliver ambitions
We are working closely with our US BDM at NZTE on US 'break in' strategy to build on our partnership growth with Packable! (formerly Pharmapacks).
Hiring Plan:
USA - Sales Agent (Q1 2022)
UK - Sales Agent (Q4 of 2022)
New Zealand - Global VP Sales (Q1 2022)
vCFO (Q4 2021)
In-house E-commerce specialist (Q1 2022)
Marketing Assistant (Q1 2022)
HR Agency (Q4 2021)
Medium-Long Term Liquidity Strategy
Exit Strategy
Our goal is to continue to grow the business to be the world's first sustainable period company - while also providing returns for our shareholders. Our strategy is designed to ensure we remain an attractive prospect for a range of potential acquirers in the medium to long term.
Dividend Policy
We have no current plans to return internally generated profits to shareholders, instead preferring to reinvest in the business to enable us to best execute on our growth plans. As we scale, the directors will consider all avenues for generating returns for shareholders which may include paying dividends to shareholders.
Supporting documents
Investment Opportunity
We are seeking to raise up to $2m of new growth capital, in addition to $260.7k of shareholder loan conversions, to fund our market growth strategy and product development activities.
Minimum Raise Target: $1,500,000
Maximum Raise Target: $2,260,700
Valuation: $6M (Pre-money)
Minimum Equity Offered: 20%
Minimum Equity Offered: 27.37% (including loan conversions)
Share Price: $1.00
Type of shares: Ordinary Share (held in nominee) and investments >$100,000 will be held directly
Offer Duration: 30 days (the company reserves the right to extend or reduce the offer period)
Use of Capital: New Product Development, Working Capital, Global Marketing, Brand Awareness & People Capability
---
Company Structure and Shareholders
The Hello Cup Holdings Company
The following table sets out the current shareholding structure and the shareholding structure on completion of the offer. The final shareholder structure may vary from this due to the actual amount raised and rounding of individual allotments.
*The cap table above is fully diluted and includes a 5% ESOP that the board intends to implement post raise.
The founding shareholders will be converting $260,700 of shareholder loans into equity as part of this round.
Link to Companies Office can be found here
The Hello Cup Company Limited
Link to Companies Office can be found here
The Hello Cup Company Limited is a wholly-owned subsidiary of The Hello Cup Holdings Company Limited. The Hello Cup Holdings Company Limited company as a conventional Holding Company holds all material assets such as Intellectual Property rights. The Hello Cup Company Limited was formed as a subsidiary and trading arm of the business to sell products into New Zealand and international markets such as the US as a risk minimisation strategy to protect assets in light of product liability or other potential legal exposure. However, it should be noted that both companies hold appropriate levels of product liability insurance.
Share Registry Management
The company intends to use Orchestra.co.nz to manage their share registry.
Shareholder Communication
We intend to keep our investors updated through:
A quarterly business summary update (more frequently if required);
An annual update on the outlook for The Hello Cup, including financial statements and commentary approved by the board; and
Participation in an Annual General Meeting (AGM) of Shareholders.
Shareholder communication will be distributed through Orchestra.co.nz
Trademarks and IP
Risks & Mitigations
International Growth
Risk
We aren't experts in unfamiliar markets, and we aren't able to reach the expected adoption or traction in that market with new products.
Mitigation
At the moment we are focused on North America as our next country we break into. We have been operating in this market for over a year with D2C channel, Pharmapacks – our Amazon equity partner and various smaller retailers. Due to COVID-19 our Country Launch was interrupted and postponed. However, this has allowed us to re-design our approach with the best partners. For example - Pharmapacks give us valuable insights on market trends and buyer behaviour on Amazon. We have also partnered with Kim Rosas of Period Nirvana who is a leader in the period product space in the US. We partner with Kim on design and market appetite for NPD. In terms of sales, we are currently entering into sales conversations with a major US retailer. We have also engaged our digital agency to ramp up our influencer marketing and brand awareness campaigns. As a direct result of this we're already seeing an uptick in US D2C sales from our website. We have a US-based digital agency in place and ready to engage once we secure capital. As we identify new markets to enter, we will leverage industry experts and on the ground experts to ensure we have local knowledge and support to best service that market.
Manufacturing
Risk
Concentration + capacity risk
Mitigation
To mitigate concentration risk we will engage with multiple suppliers for each SKU. A large part of our partner strategy is to work with suppliers who are values-aligned with the Hello. brand – ensuring a prosperous and reliable working relationship. As part of our parameters for engaging with any supplier (historically and in the future) is to ensure any the manufacturer we engage with will have the capacity to support our growth plans.
NPD
Risk
Our New Products don't have the traction we have forecasted.
Mitigation
Before any new product goes into the development pipeline, we evaluate the market and our community and, in some cases, we work with experts in this category to ensure we are producing products that best serve our customer. We want to continue to add value & support to our customer's period management by offering them a wide range of products from our brand. In addition to this, each new product will have its own dedicated marketing launch budget along with an elevated digital spend for the first 6 months after launch to create awareness amongst our existing customer base, and to engage with a new sector of the market who will benefit from this offering.
People
Risk
Hello. cannot secure the right talent to support growth.
Mitigation
Attracting the right people is key to the next phase of Hello's success. We have an excellent company culture and a flexible work from home offering for our team. The board intends to create an ESOP to offer to current staff and key employees we hire in the future. We will begin our recruiting process early and appoint a recruitment agency with a proven track record. In conjunction with this, the Hello. leadership team are well-connected within the business world (both in NZ and abroad) and can leverage those contacts to assist with sourcing new talent. NZTE will also be instrumental in guiding Hello. As we make key hires in new markets.
Competition
Risk
Increased competition
Mitigation
In the first instance, we will increase marketing spend and push Wholesale and Supermarket sales. We will continue to stick with our brand values and continue to build on the the engaged community we already have. There is no clear leader in the sustainably led period category as yet, and we believe with a combination of working capital, increasing digital marketing spend, NPD, building brand awareness in new territories we have the necessary ingredients to gain a strong foothold in the period category.
Logistics
Risk
Global issues in Supply Chain could impact our forecasted freight costs and the time it takes us to get products to our export markets
Mitigation
We will partner with a best-in-class 3PL in NZ and are currently in the R&D phase of this work. We currently have a 3PL in the US and have an additional 3PL ready to engage who will become our primary 3PL in that market. This 3PL will also service our US Wholesale and Supermarket customers, which will decrease freight costs and shipping times. Overall, Hello. does not rely on one export market so we can respond quickly to freight delays by adjusting our online marketing targeting.
COVID-19
Risk
Sales impacted due to lockdowns
Mitigation
We are largely buffeted from COVID impacting our D2C business which accounts for 50% of our revenue. Supermarkets and Wholesale still trade during lockdowns, so we don't see much risk in terms of sales being impacted. As a period product company, we are considered an essential business. During COVID-19 2020 lockdown we were able to fulfill our orders from our own premises in Wellington. In the case of future lockdowns, our suppliers will be classified as essential businesses so they can resume operations.
---
Disclosures
Type of shares on offer
The Hello Cup Limited is offering ordinary voting shares (Ordinary Shares) ranking equally with all other shares on issue. The Ordinary Shares to be issued by The Hello Cup are to be issued to Snowball Nominees Limited ("Nominee"), who will hold legal title to those Ordinary Shares on trust for the relevant beneficial owner of those Ordinary Shares (i.e. the investor). Further detail on why The Hello Cup is choosing to use a Nominee is described under the heading "Nominee Shareholding Structure".
Holders of Ordinary Shares have:
The right to receive notice of, and attend, every meeting of the shareholders
The right to vote at a meeting of the shareholders on any resolution
The right to an equal share in dividends authorised by the board
Certain shareholder information rights
pre-emptive, or anti‑dilution, rights on certain share issues, as set out in the Shareholders' Agreement and Constitution. There are exceptions to these rights (also set out in those documents) – for example, certain issues of equity securities (including shares and options) to employees and/or management and other issues of equity securities (again, including shares and options).
Holders of Ordinary Shares are also subject to drag and tag along rights (as set out in the Shareholders' Agreement).
The Shareholders' Agreement and Constitution set out other terms that will apply to a shareholding in The Hello Cup. You should read these documents before subscribing for Ordinary Shares under the Offer.
Note: Investors that subscribe for 100,000 shares or more will have the option to hold those shares directly in the company and not in Snowball Nominees.
Nominee Shareholding Structure
We are making use of a nominee shareholding structure to simplify the share register and prevent The Hello Cup from becoming a "Code Company" for the purposes of the Takeovers Code in the future. In broad terms, a company becomes a Code Company when it has 50 or more (voting) shareholders and share parcels and it (including subsidiaries) has total assets of at least $30 million or total revenue of at least $15 million at the end of its last financial year. Shareholders of Code Companies can be restricted in how and when they are able to transfer their shares. Given the forecast growth, the Hello Cup directors do not believe it is in the best interests of the company, its existing shareholders, or investors for The Hello Cup to become a Code Company and bear increased compliance costs.
The Ordinary Shares to be issued by The Hello Cup are to be issued to the nominee company Snowball Nominees Limited (the Nominee), who will hold legal title to those Ordinary Shares on trust for the relevant beneficial owner of those Ordinary Shares (i.e. the investor). The full terms on which the Nominee will hold the shares are set out in the Nominee Deed Poll (which forms part of the Offer Documents).
In broad terms, the Nominee must:
Act in accordance with the relevant beneficial owner's instructions (e.g. in exercising the voting rights attached to the relevant Ordinary Shares)
Account to the relevant beneficial owner for all proceeds from the relevant Ordinary Shares (e.g. dividends received)
Deliver notices, letters, reports, demands, offers, agreements and other documents and communications received by the Nominee to the relevant beneficial owner.
Under the Nominee Deed Poll, each beneficial owner indemnified the Nominee against any losses, damages, costs, actions, proceedings, claims and demands that may be made against or incurred by the Nominee as a result of it holding the Ordinary Shares under the Nominee Deed Poll (unless the Nominee has been fraudulent or grossly negligent).
Historical Funding
The founders have invested $260,700 in cash to date.
$200,000 was invested by family and friends in 2019.
Future Funding
The Hello Cup board may elect to raise additional capital in the future to accelerate growth plans or take advantage of other opportunities that will increase shareholder value, as they arise.
Governance
The Hello Cup currently has two directors, Mary Bond and Robyn McLean. An independent director will be elected after the capital raise.
Remuneration
All remuneration of key executives and team members will be reviewed regularly by the board to ensure that remuneration is market driven and reflects individual performance and achievement of role objectives. Mary Bond and Robyn McLean will have new contracts issued and base salaries of $90,000 resuming in October 2021.
Litigation and Disputes
There are no past or current litigations or disputes known to the directors or management.
Employee share option program (ESOP)
The board's intention is to create an ESOP equivalent to 5% of shares on issue post raise.
Snowball Effect Fees
No fees are payable by investors to Snowball Effect. If a company successfully reaches its funding target, Snowball Effect charges the company a fee up to 7.5% of funds raised.
International investors
The distribution of this offer outside of New Zealand may be restricted by law. This is not intended to, and does not, constitute an offer of securities in any place which, or to any person to whom, the making of such offer would not be lawful under the laws of any jurisdiction outside New Zealand. This includes, but is not in any way limited to, Australia and the United States. It is the responsibility of any Snowball Investor to ensure compliance with all laws of any country outside New Zealand relevant to their subscription, and any such Snowball Investor should consult their professional advisers as to whether any governmental or other consents are required, or other formalities need to be observed to enable them to apply for securities pursuant to each offer. The failure to comply with any applicable restrictions may constitute a violation of securities law in those jurisdictions. The securities in each offer have not been and will not be registered under the US Securities Act or the securities laws of any state of the United States.