$1,500,000
Min. target (6.98% equity)
$2,500,000
Max. target (11.11% equity)
6 days
Time left
(unless fully subscribed prior)
Further detailed information is contained in the Rubber Monkey Information Memorandum
Investor Webinar
Rubber Monkey recently hosted an investor webinar in which Laurence Alexander (founder and CEO) gave a brief overview of the business and answered investor questions. Watch a recording of the webinar below.
Investment Highlights
Rubber Monkey is New Zealand's leading e-commerce platform specifically designed and operated for creatives, combining the largest range of creative technologies with a world class consumer experience.
A proven history of profitable growth, generating $20.4 million of revenue and $1 million of EBITDA in FY22.
A clear demand for Rubber Monkey's specialist offering in Australia, with $2.5 million of revenue generated in Australia in FY22 from minimal presence, marketing and product range.
A proprietary platform and inventory management system, enabling scaled growth and continuous margin improvement.
A strong management team and board, with significant industry and management expertise and a track record of profitable growth.
A clear and simple strategy to grow revenue to $95 million and EBITDA to $19.6 million in FY27, targeting medium term exit strategy.
Executive Summary
Rubber Monkey is New Zealand's leading e-commerce platform specifically designed and operated for creatives, combining the largest range of creative technologies with a world class consumer experience.
In 2007 Laurence Alexander, together with experienced e-commerce executive Nigel Stanford, identified a gap in the growing film and audio market for a specialist online retailer. After extensive development of the proprietary e-commerce platform, with assistance from ex-TradeMe web developer Philip Cox, Rubber Monkey was launched in 2010.
Rubber Monkey is now the leading e-commerce platform for creatives, delivering a world class consumer experience and generating $20.4 million of revenue and $1 million of EBITDA in FY22. It has more than 94,000 video, computer, audio and photography products listed on its site, with products sourced from local distributors and manufacturers around the world. We have branches in Auckland, Wellington and Sydney, including our 16,000 sq ft purpose built warehouse facility in Wellington.
The e-commerce platform is built entirely on proprietary technology which manages everything from product ordering, warehousing and inventory management to sales and order shipping. As well as creating a great customer experience, the platform enables the business to be agile and continuously optimise internal processes from purchasing and warehouse, to accounts and after sales care. The results are real and the benefits provide Rubber Monkey with its competitive edge.
Rubber Monkey generated $2.5 million of revenue in FY22 through its Australian website. The success in Australia has been achieved with minimal presence, marketing and product range. With premises secured in Sydney, supplier agreements in the process of being signed and staff being recruited, Rubber Monkey is positioning itself to capture the much more significant market opportunity in Australia.
Rubber Monkey has a fairly simple growth strategy consisting of expanding its presence in Australia, increasing its product range and increasing investment in marketing and sales. It has built an exceptional and loyal team who are ready to execute on the growth strategy.
Rubber Monkey is now seeking to raise up to $2.5 million of capital to support its growth strategy, with funds to be used to invest in additional inventory, fitting out its Australian premises and as working capital.
---
Board and Key Management
LAURENCE ALEXANDER
CEO, Director and Co-founder
With a career starting in music retail, he progressed to professional audio product sales and account management for distributors (Major Music Wholesale and Australian Audio Supplies) subsequently working as a freelance consultant before becoming a full time music producer in Sydney, Australia. Producing, remixing, or writing for acts including Guy Sebastian, Sophie Monk, Kate D'Aruago and Westlife, Laurence has an Australian platinum certified hit (Planets) performed by ShortStack. Returning to New Zealand in 2007 he started working in Film and produced the award winning documentary feature Beautiful Machine in 2010. That same year he co founded Rubber Monkey Sales with long-term friend Nigel Stanford. Laurence lives in Wellington with his partner Lindsay and office dog Wyatt!
NIGEL STANFORD
Director and Co-founder
Nigel has been a standing member on the board of numerous companies he co-founded including Trademe, FindSomeone, StarNow, FilmConvert, Rubber Monkey. He was instrumental in the early success of TradeMe, serving as CEO from 2002 to 2004. He is the founder of dating website FindSomeone. An expert on website design and usability Nigel was a key consultant and major shareholder in Mighty Ape. Currently he spends his time developing a new virtual music synthesizer, Ultrawave. He is also an award-winning musician with his music video Cymatics having won music video of the year at the 2015 NZ music awards. He was co-producer on the NZ film Second Hand Wedding and Timescapes. Nigel lives in Wellington with his wife and two small children. He designed the famous blue kiwi for Trade Me.
PHILIP COX
CTO and Director
After 5 years as a senior developer for TradeMe, Phil helped build Rubber Monkey while living in Australia and the UK, and started working full time for Rubber Monkey in 2012. He's also a co-owner of e-commerce cosmetics website Beauty Bliss that he built from scratch, and also helped build the website for the video post-production software FilmConvert. Phil is an avid metal fan and is proud to live in Wellington with his wife and two young girls.
CHRIS OSBORNE
Advisor
Chris has a special interest in film and photography, and spends more time scrolling through the Rubber Monkey website than he probably should. He worked on the first Lord of the Rings Trilogy and for the BBC in the UK. He was also one of the first employees of the original iteration of Rubber Monkey, acting as cinematographer on a 'straight to DVD' feature film. He also owned one of NZ's first aerial imagery companies, Sycamore UAV, and still has dreams of being a film-maker. Chris and his wife have a six year old son, who keeps them tired but inspired.
SUSAN STANFORD
Head of Accounts
Susan originally comes from a teaching background, Susan previously worked for TradeMe for a number of years where she ran their dating website FindSomeone. She has over 12 years experience working in the Rubber Monkey Accounts role and is one of the original Rubber Monkey staff members.
CASEY BATCHELOR
Operations Manager
Casey has over 12 years experience in operational roles across various industries. She has been with Rubber Monkey just over a year and has a strong focus on the people and culture of the company.
LIZ PERRYMAN
Marketing Manager
Liz comes from a Fine Art background with experience exhibiting in and organising exhibitions across galleries in the UK. She joined the Rubber Monkey team four years ago where she created the marketing team and has since continued to shape and develop the voice of Rubber Monkey.
GLENN MIERS
Sales Director
Glenn has over 20 years of sales experience specialising in electronics, audio and video sales for companies such as High tech industries, Canon and Protel. Glenn has been with Rubber Monkey for eight years and manages the wider sales and support team.
EDGAR LAUBSCHER
Auckland Branch Manager
Edgar is a highly experienced live event professional, with almost 30 years in the industry, specialising in live sound, vision and streaming. Starting at a young age mixing for local youth bands, studying a three year course in Entertainment Technology, to a career which has taken him around the world delivering different aspects of live events. From Audio Engineer, to Technical Event Director. A people person, who knows how to simplify complicated technical solutions, while still meeting the brief. He has a passion for using technology creatively.
JANA ROBINSON
Sydney Branch Manager
Jana comes from a customer service and retail background, with experience in Auckland, Wellington and the UK. She worked for a SaaS transportation start-up which launched in London during her time there and now operates in over 20 countries. She has experience in retail stores and head offices, and began studying a Bachelor of Business in management in 2017. Jana has an interest in photography, film and music, with work experience on film sets and music events. She has played in bands as a bass guitarist and singer and loves to learn about the industry.
KATIE ALDRIDGE-TUARA
Warehouse Manager
Katie joined Rubber Monkey over seven years ago with a music degree and a certificate in live sound and event production under her belt. Throw in the five years experience previously working in warehouses and stockrooms, she was the perfect fit for the warehouse at Rubber Monkey. Having been part of the growth of the company and the development of the processes in the warehouse since then, she was the perfect candidate for Warehouse Manager when the position opened up earlier in the year.
ANDREW SCLATER
Rentals Manager
Andrew first started hiring 35mm film equipment and lighting in 1987, has seen the introduction of digital camera sensors and LED lighting and previously worked for Panavision New Zealand in Wellington and Auckland. He has been working at Rubber Monkey for the last 11 years.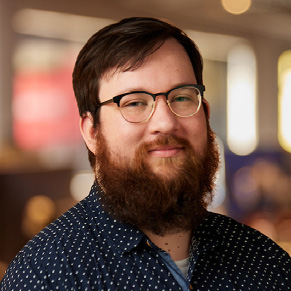 THOMAS WILKINS
After Sales Care Manager
Thomas comes from over 14 years of retail sales, management and commercial business sales experience. Flexing between running the nation's busiest photolabs for Fujifilm NZ and Dick Smith, managing the highest foot traffic store at JB Hi-Fi NZ, to providing essential services and products for all ranges of customers. Thomas runs the After Sales Care team to ensure all customer returns are dealt with smoothly and as quickly as possible for all customers.
LAURA RYAN
Support Manager
Laura joined the Rubber Monkey team as our first support team member three years ago. She comes from a dance background where she was teaching and performing for many years. She now runs our customer support team, working closely with the sales crew to provide the best possible experience for our customers.
DANIEL KUNZ
Project Manager
Daniel started with Rubber Monkey in 2014 as the first official Warehouse Manager, he has worked hard throughout that time improving all parts of Monkey's warehousing and order fulfillment processes to make sure we are giving the best service we can to our customers. As of 2022 he has moved into a new role as Project Manager at Rubber Monkey. He has a strong passion for creating, problem solving and engineering, putting him in a great position to expand and grow this division of the company with drive and purpose.
Rubber Monkey Core Values
1. Customer Focused

Being focused on our customers allows Rubber Monkey to be an innovator rather than following our competitors. We change and evolve according to what our customer base needs and wants.

2. Eagerness to Invent

Solutions focused. When we come across problems we see these as opportunities and invent solutions instead.

3. Long-term Thinking

Having long-term goals rather than jumping from one idea to the next allows us to build our competitive advantage.

4. Operational Excellence

Rubber Monkey's standards are high, our systems are well thought out and updated as necessary, ultimately this saves us time and money.

5. Ethical Standards

At Rubber Monkey we conduct our business in accordance with the highest ethical standards. We expect all our suppliers to do the same.
Our Process
TECHNOLOGY
Our easy to use website is built and designed in-house by some of New Zealand's best e-commerce minds. This allows us to easily make continual improvements to our website and target our marketing using website analytics. We have a scalable business structure, meaning expansion into new markets can utilise existing systems and networks. We believe our website gives us a huge competitive advantage.
FAST SHIPPING AND CUSTOMER SUPPORT
Getting things to our customers fast is what we strive for, with most in stock items being out for delivery the next day. Our system automatically sends tracking and delivery information. This encourages repeat loyal customers.
Our Products
Customer Profiles
From individuals to companies small and large, sports clubs, schools and universities, government and everything in between, our customers are creatives or enablers of creative activities.
64.5% Male customers
$431 Average order value
3.6% Trade customers translates to 13% of revenue
10% Increase in female customers over last 3 years

Creative Community
40,000 Email Subscribers
6,800 Facebook Followers
2,700 Instagram Followers
We want Rubber Monkey to not only be the first choice when it comes to sourcing gear, but to also nurture creativity by providing a platform for creators to share their work with a larger audience.
We send email updates about our biggest sales, latest gear announcements, competitions and events to over 40,000 subscribers every week.
Our weekly 'Monkey Shout Outs' showcase the incredible projects our customers have been working on, whilst our 'Staff Spotlights' showcase the creative crew behind Rubber Monkey.
Entries to our competitions continue to grow as we provide greater opportunities for musicians, photographers and filmmakers to submit their work and win amazing gear. Our latest world photography competition drew in over 1,200 submissions.
We discuss a range of topics on our blog and organise educational workshops. We are always looking for new ways to provide opportunities for our customers to upskill with industry experts and network with local creatives.
Whether it's providing sponsorship for New Zealand film festivals, such as 'Vision Feast' and the Oscar-accredited 'Show Me Shorts', or by simply donating gear to help up-and-comers, we are always looking at new ways to support our communities' creative endeavours.
Market Landscape
Rubber Monkey is New Zealand's leading e-commerce platform specifically designed and operated for creatives, combining the largest range of creative technologies with a world class consumer experience.
The market for products that support creatives is fragmented, consisting of a number of specialist bricks and mortar stores, such as photography stores, which typically offer a small range of products. The fragmented marketplace leads to creatives having to shop around, both domestically and internationally, to fulfil their needs. This has led to a barrier for budding creatives.
Although the growth in e-commerce and technology provides consumers with more buying options globally, the fragmentation for creatives remains. Small specialist stores with an online presence do not have the resources to maintain a large product range that caters for creatives, while larger electronic stores typically focus on specific product types, such as computers, phones and peripheral equipment, applying a high unit volume and low product range business model.
Rubber Monkey operates a high product range, low unit volume business model that specifically caters for creatives. With more than 94,000 products, Rubber Monkey resolves the fragmented nature of the marketplace for creatives. Rubber Monkey's unique e-commerce platform is designed to connect the creative community with all the products and technology that they need, as well as a space where creative ideas and experience are shared through competitions, interviews, reviews and stories.
We believe our primary advantage and the reason for our success in New Zealand comes from being an online creative product specialist with a customer-centric service approach. Our strengths come from our leading proprietary e-commerce platform and inventory management system, superior inventory holdings, community approach and a focus on world class customer service. This all pays off through customer loyalty, reputation for quality and increased market share.
The market in Australia is similarly fragmented for creatives, with a clear demand for the specialist offering that Rubber Monkey can provide. This demand has been proven out by us achieving $2.5m of revenue with minimal presence, marketing and product range. We believe Australia presents a significant opportunity for Rubber Monkey, given the larger population, size of the e-commerce market and average online spend.
Current Stage of Business
Rubber Monkey has successfully grown to be New Zealand's leading e-commerce platform for creatives, generating $20.4 million of revenue and $1 million of EBITDA in FY22.
Rubber Monkey has achieved significant growth over recent years, beginning with its recognition in the 2015 Deloitte Fast 50 index.
We have developed our own proprietary technology to manage everything from product ordering, warehousing and inventory management to sales and order shipping. We now have more than 94,000 products available for sale, sourced from local distributors and manufacturers from around the world.
We commissioned a now 16,000 sq ft purpose built warehouse facility in 2019 to support increased demand and product range, and we have branches in Auckland, Wellington and Sydney.
We generated $2.5 million revenue in FY22 in Australia shipping from NZ. The success we have achieved in Australia through minimal presence, marketing and product range has demonstrated the significant market opportunity for Rubber Monkey to expand its market presence and product coverage. We secured premises in Sydney in early 2021, have begun securing supplier rights for a larger product range in Australia and started recruiting local support staff.
We are excited by the opportunity to increase our presence in Australia which we believe will also benefit New Zealand consumers by allowing us to offer a larger product range.
Highlights to Date
Growth Strategy
Rubber Monkey is focused on becoming the leading e-commerce platform for creative technologies in Australasia. Our growth strategy is focused on 1. expanding our presence in Australia; 2. increasing our product range; 3. increasing investment in marketing and sales; and, 4. targeting an exit strategy.
1. Expanding our presence in Australia

Our revenue to date from Australia has come from limited activity and marketing, with our website restricted by suppliers on what we can offer Australian consumers and with all orders currently shipped from our New Zealand distribution centre. We are encouraged by success in this market and the clear demand for the superior service offering that we provide.

We are currently in the process of commissioning a Sydney based distribution centre and sales office from which our Australian operation will be managed. This operation will utilise our proprietary website and inventory management system.

Our presence in Australia has enabled us to execute local supply agreements and thereby increase our product offering in Australia, opening up access to brands that we are currently unable to offer in that market.

Laurence will share his time between Australia and New Zealand over the next few years, and Jana Robinson is relocating to Australia to manage the Sydney branch. Following this capital raise, we will continue to scale up the operation in Australia, recruiting local sales and logistics staff, and investing in inventory. A key to our New Zealand success has been short delivery times due to our significant inventory holdings and this has been demonstrated as equally important with Australian consumers to date.

We will continue to maintain our high standards when it comes to the human side of our business. Competent, friendly, and passionate staff have helped make Rubber Monkey a success and we plan to replicate this in Australia.

2. Increasing our product range

Our extensive experience, combined with our in-house purchasing systems, enables us to identify additional key brands and products that are most attractive to our customers. Deeper relationships with our suppliers in Australia and increased economies of scale will provide us with access to a greater range of brands and products for our consumers in both Australia and New Zealand.

We plan to use additional working capital to increase our product range and overall stock levels, ensuring we can sell larger volumes, reduce shipping times and increase the overall attractiveness of the Rubber Monkey platform. This will ensure we mitigate the risk of stock outs from any ongoing international shipping delays.

We plan to expand our product range by stocking new brands and entering new categories. We will continue to monitor the creative technology landscape to ensure we are well positioned to capatalise on new trends. For example, podcasting has quickly become one of the fastest-growing creative industries with 424.2 million podcast listeners worldwide, accounting for 20.3% of internet users in 2022. We sold over 1,000 podcasting units in New Zealand last year.

We currently source high quality Rubber Monkey branded products directly from our suppliers, including cables, bags, and stands. We will continue to identify and white label higher margin products to offer consumers further variety and competitive pricing.

3. Increasing investment in marketing and sales

We plan to invest further in marketing and sales to to grow an even stronger brand that resonates with more consumers across New Zealand and Australia.

We will leverage our existing strong brand and remain committed to sharing the Rubber Monkey vision in an engaging way, building brand connection, value and trust. Our marketing activity will be engaging and authentic with the overall aim to appeal to a wider audience of consumers. As we broaden the product portfolio of the business, our marketing strategy will continue to build the Rubber Monkey brand as a leading e-commerce platform.

We plan to increase our B2B sales resource in Australia and New Zealand, with our trade sales currently accounting for 3.6% of orders and 13% of total revenue. The pandemic has made it difficult to grow trade sales over the last few years. However, with in-person meetings now possible, our dedicated trade sales team are beginning to meet and work with customers, such as institutions, universities and government agencies, to execute on and fulfil larger orders.

4. Targeting an exit strategy

We intend to execute a strong growth strategy over the next 4-5 years to position us to carry out a trade sale or public listing within a similar timeframe. We believe we can grow revenue to $95 million and profit to $19.6 million over the next 5 years, ensuring that the business is a very attractive acquisition target.

The board will consider all avenues for creating liquidity for shareholders, most likely through a trade sale, public listing or secondary trading event. The board intends to reinvest profits in further growth and expansion in order to achieve faster growth in the short term. As Rubber Monkey grows in scale and profitability, the board will also look to adopt a dividend policy that maximises dividend payments to its shareholders.

Mighty Ape, a well-known e-commerce platform for games, toys, homewares, collectibles, and consumer electronics was acquired by Kogan for NZD $128m in 2020. At the time Mighty Ape was forecasting profits of $15 million from revenues of $145 million.

Applying an earnings multiple of between 6x and 10x to forecast FY27 profit of $19.6 million implies a potential exit value for Rubber Monkey of between $115 million and $195 million.
Risks & Mitigations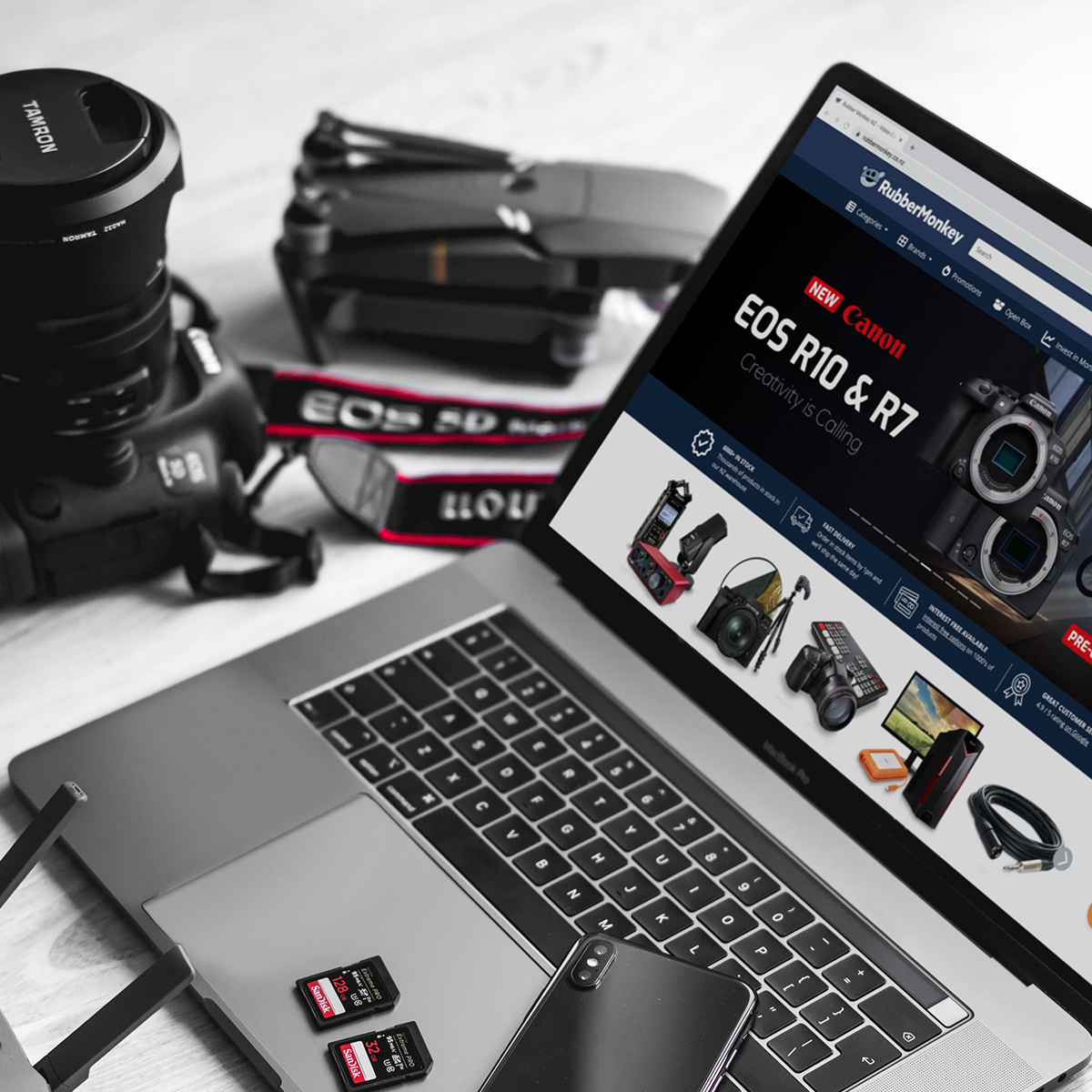 Financial Performance Forecast
All financial projections contained in this document are based on an assessment of future financial performance and assuming NZD 2 million in new equity is raised during FY23. The assumptions on which the projections were prepared may prove incorrect and actual results may vary significantly.
Revenue Assumptions
Total group revenue is forecast to grow at a cumulative average growth rate (CAGR) of 36% over the forecast period. Revenue forecasts have been modelled separately for New Zealand and Australia, with New Zealand revenue forecast to grow at a consistent rate of 20%. Australian revenue is forecast to grow 100% annually from FY24 through to the end of the forecast period, reflecting the strategy, market opportunity and historical experience in the New Zealand market. Rental income is forecast to grow annually at the rate of 10%.
Gross Margin
Gross margin is expected to continue to improve over the forecast period, as increased volumes enable Rubber Monkey to continue to achieve improved supplier terms. Rubber Monkey will also continue to broaden its product range to include higher margin product SKUs. Provision has been made in the forecasts for stock obsolescence at the rate of 15% of closing stock value. Stock obsolescence has declined over recent years following the introduction of improved stock management systems and reporting. Further reductions in stock obsolescence is expected to derive from Rubber Monkey's entitlement to return unsold items to suppliers for full credit against future purchases.
Operating Expenses
Projected operating expenses are based on historical operations, adjusted for inflation and the additional costs associated with the execution of the growth strategy. The majority of additional costs relate to increased staffing numbers, mostly in Australia, and the need for larger premises during the forecast period. Total group operating expenditure is forecast to grow at a CAGR of 22% over the forecast period.
Conservatism of assumptions
Rubber Monkey has achieved consistent revenue and EBITDA growth over recent years, creating a solid business from which to invest additional capital to accelerate its growth.
Rubber Monkey is forecasting a slight decline in EBITDA in FY23 as additional overhead is incurred in the execution of its strategy ahead of increased Australian revenues. As fixed overheads continue to decline as a percentage of revenue over the forecast period, profitability will grow at an accelerated rate.
The forecast set out in this section and the assumptions upon which they are based reflect a position that the board believes to be reasonably achievable. It follows the board's best estimate of future performance and is based on current market opportunities and strategic plan.
The board strongly believes it can continue to steadily grow its revenue in New Zealand, while achieving accelerated growth in the much larger Australian market through expansion of its in-market operations. Rubber Monkey has proven the success of the business model in the New Zealand market, as well as remotely in Australia. The board believes that the growth curve in New Zealand will be achieved over a shorter timeframe in Australia due to established and refined processes, existing supplier relationships and brand awareness.
We believe there is upside to these forecasts in relation to the Australian market opportunity. The board has good control over costs and conducts robust tracking/reporting of results versus budget, which it reviews quarterly with any variations acted upon.
Balance Sheet
Cash Flow Forecast
* A dividend was declared in FY22 to distribute imputation credits that would otherwise have been lost due to a breach of shareholder continuity arising from a transfer of shares from Nigel Standford's family trust to personal ownership. The majority of the dividend ($323k) was in the form of a non-cash taxable bonus issue, with the balance in cash.
Monthly Cash Flow FY23
The forecasts assume c. $1 million of the proceeds from this capital raise are invested in stock, with payment made in August and September. For the remainder of the forecast period, inventories increase in line with sales growth based on historical requirements, representing an average of 6 weeks inventory level and a stock turn of approximately 8.
Receivables and accounts payable are recorded inclusive of GST. Receivables are forecast to increase in line with trade sales and payables are forecast to increase in line with cost of sales, with both taking into account historical collection and payment days.
All tangible assets have been depreciated for tax and accounting purposes based on estimated useful life of between 2 and 10 years. Tangible assets comprise office and warehouse leasehold fit out, and furniture and equipment. We also hold a significant amount of rental assets, which are available for hire to help creators with their creative projects.
The business has an overdraft facility of $50k with BNZ Bank and no term liabilities. New equity is shown net of capital raising costs.
Supporting documents
Offer details
Company valuation

Valuation of the company before funds are invested

Minimum target

Amount required for the offer to be deemed successful

Maximum target

The maximum amount the company is looking to raise

Minimum equity offered

Percentage of the company offered at the minimum target

Maximum equity offered

Percentage of the company offered at the maximum target

Share price

The cost of each share

Minimum investment

The minimum investment amount for this offer

Type of share offered

See the Subscription Agreement for details

Ordinary Voting Shares (held in nominee)

Offer end date

Rubber Monkey may have rights to shorten or extend this end date
More information on the terms of the shares being issued and the nominee structure can be found below.
Offer
Rubber Monkey is offering investors the opportunity to invest in a rapidly growing e-commerce platform. We are seeking to raise up to $2.5 million of capital to support our growth strategy which is focused on increasing our product range and Australian presence.
Valuation
The board and existing shareholders of Rubber Monkey have set the pre-money valuation of the business at $20 million. The $20 million valuation equates to a multiple of 0.98x FY22 revenue and has been determined having regard for:
our proven history of profitable growth;
the strength of our proprietary website and related technology, logistics and supplier relationships;
the significant growth opportunity in Australia from a proven base;
the strength of our team and e-commerce experience; and
the importance to the board for investors to enjoy a positive and profitable experience as shareholders.
Use of Funds
The funds from this capital raise will be used to support the growth strategy, which is focused on growing its Australian presence and product range. The key uses of cash include:
investment in additional inventory for the Australian and NZ markets;
further investment in fitting out the warehouse and distribution centre in Australia; and
working capital to support execution of the growth strategy.
If less than $2 million is raised, the company will reduce investment in inventory as required and/or raise additional debt.
Disclosures
Type of Shares on offer
Rubber Monkey is offering ordinary voting shares (Shares) in its holding company, Rubber Monkey Holdings Limited. The Shares are to be issued to Snowball Nominees Limited ("Nominee"), who will hold legal title to those Shares on trust for the beneficial owner of those Shares (i.e. the investor).
Corporate Structure
Rubber Monkey Sales Limited is the operating company in the group and a wholly owned subsidiary of Rubber Monkey Holdings Limited, the issuer in this capital raise.
Rubber Monkey Holdings Limited has two other wholly owned subsidiaries, Aurora Pacific Limited and Rubber Monkey Australia Pty Limited. Aurora Pacific Limited acts as a distributor for products that are sold to other New Zealand resellers. Although there is minimal activity in this company, this is expected to increase in the future. Rubber Monkey Australia Pty Limited has been formed to operate the Australian business.
Nigel Stanford is a shareholder of Rubber Monkey Software Limited, which, although shares the same name, is an independent and unrelated software business.
Constitution
The shareholder rights which attach to the Shares are set out in the Constitution. A copy of the Constitution is available for review and you should read it carefully, along with the Subscription Agreement setting out the terms of your investment, before applying for shares in this Offer.
The Shares rank equally with all other shares on issue. Holders of the Shares will have:
the right to receive notice of, and attend, every meeting of the shareholders;
the right to vote at a meeting of the shareholders on any resolution;
the right to an equal share in dividends authorised by the board;
certain shareholder information rights; and
pre-emptive, or anti-dilution, rights on certain share issues, subject to certain exceptions set out below.
The Constitution includes certain exceptions to the pre-emptive rights for the issue of shares, including:
an issue of shares up to 10% of the share capital of the company at any time as part of a bona fide future capital raising; and
an issue of shares up to 2% of the share capital of the company at any time under an employee share scheme.
The Shares are also subject to tag and drag along rights, providing the holder of the Shares with the right to tag onto a sale of 50% or more of the total shares in the company, and obliging the holder of the Shares to sell where there is an offer to purchase 75% or more of the shares in the company.
Nominee Structure
Rubber Monkey is making use of a nominee shareholding structure to simplify the share register and prevent it from becoming a "Code Company" for the purposes of the Takeovers Code in the future. In broad terms, a company becomes a Code Company when it has 50 or more voting shareholders and share parcels and it (including subsidiaries) had total assets of at least $30 million or total revenue of at least $15 million at the end of its last financial year.
Shareholders of Code Companies can be restricted in how and when they are able to transfer their shares. Given its forecast growth, the Board does not believe it is in the best interests of the company, its existing shareholders, or investors for Rubber Monkey to become a Code Company and bear increased compliance costs.
The Shares to be issued by Rubber Monkey are to be issued to the Nominee, who will hold legal title to those Shares on trust for the relevant beneficial owner of those shares (i.e. the investor). The full terms on which the nominee will hold the shares are set out in the Nominee Deed Poll (which forms part of the Offer Documents). In broad terms, the nominee must:
act in accordance with the relevant beneficial owner's instructions (e.g. in exercising the voting rights attached to the relevant shares);
account to the relevant beneficial owner for all proceeds from the relevant shares (e.g. dividends received); and
deliver notices, letters, reports, demands, offers, agreements and other documents and communications received by the Nominee to the relevant beneficial owner.
Under the Nominee Deed Poll, each beneficial owner indemnifies the Nominee against any losses, damages, costs, actions, proceedings, claims and demands that may be made against or incurred by the Nominee as a result of it holding the Shares under the Nominee Deed Poll (unless the Nominee has been fraudulent or grossly negligent).
The nominee structure used by Snowball Effect is commonly used and consistent with best practice around the world for early-stage investing and online private equity investments including the SeedInvest Special Purpose Vehicle arrangements in the USA and the Seedrs Nominee structure in the UK. Snowball Effect has found that both companies and investors value the nominee service, as it helps smooth and facilitate easy investment and ongoing investor communications.
Shareholding Structure
The following table sets out the current shareholding compared with the projected ownership structure for both the target capital raise of $1.5 million and maximum capital raise of $2.5 million. The final shareholder structure may vary from this due to the actual amount raised and rounding of individual allotments.
The existing shareholders are not participating in this round, and there are no other securities or options authorised or issued by Rubber Monkey at this time. The table does not reflect the impact from shares that may be issued under an employee share scheme in the future.
Employee Share Scheme
There is currently no employee share scheme in place. However, the board reserves the right to implement an employee share scheme in the future and, as noted above, provision has been made in the Constitution to enable the board to issue up to 2% of the share capital of the company at any time under an employee share scheme.
Dividend Policy
There are no immediate plans to pay dividends to shareholders, with profits to be reinvested in further growth and expansion in order to achieve faster growth in the short term. As Rubber Monkey grows in scale and profitability, the board will look to adopt a dividend policy that maximises dividend payments to its shareholders, provided that such payments are consistent with good business practice and the requirements of the Companies Act 1993, as well as comply with any banking covenants and the responsibilities and duties of the directors.
The board will also consider all avenues for generating returns for shareholders, including creating opportunities for liquidity most likely through a trade sale or Initial Public Offering (IPO).
Remuneration
Executives and other employees are remunerated through fair and reasonable salaries. All remuneration of key executives is reviewed regularly by the board to ensure remuneration is market driven and reflects individual performance and achievement of role objectives. All compensation costs have been accounted for in the financial forecasts.
There are no director fees payable at this time. However, the board reserves the right to appoint other directors from time to time, and remunerate all directors in line with industry standards, including, where appropriate, participation in an employee share option scheme.
Governance
Rubber Monkey currently has three directors:
Laurie Alexander, Co-founder and Chief Executive Officer
Nigel Stanford, Co-founder
Philip Cox, Chief Technology Officer
Biographies for the directors can be found in the Team Section above. Rubber Monkey plans to appoint an additional director that has the relevant experience and skill set to help drive the growth strategy, as well as strengthen board governance.
The Board currently meets monthly, with other senior staff in attendance, to discuss performance against KPIs and strategic initiatives, and quarterly for a full business review to set strategic actions.
Future Funding
While there is no existing plan, or identified requirement, to raise additional funds after this funding round, the board may elect to raise additional capital in the future to accelerate growth plans or take advantage of other opportunities that will increase shareholder value, as they arise.
Share Registry Management
We plan to use Orchestra equity management platform to manage our share registry.
Shareholder Communication
We intend to keep our investors updated through:
quarterly business summary updates (more frequently if required);
annual updates on the outlook for Rubber Monkey, including financial statements and commentary approved by the board; and
participation in Annual General Meetings of Shareholders.
Related Party Transactions
There are no material related party transactions known to the directors or management.
Litigation and Disputes
There are no past litigations or disputes known to the directors or management.
Snowball Effect Fees
No fees are payable by investors to Snowball Effect. Snowball Effect charges the company a fee of up to 7.5% of the funds raised.
---
International investors
The distribution of this offer outside of New Zealand may be restricted by law. This is not intended to, and does not, constitute an offer of securities in any place which, or to any person to whom, the making of such offer would not be lawful under the laws of any jurisdiction outside New Zealand. This includes, but is not in any way limited to, Australia and the United States. It is the responsibility of any Snowball Investor to ensure compliance with all laws of any country outside New Zealand relevant to their subscription, and any such Snowball Investor should consult their professional advisers as to whether any governmental or other consents are required, or other formalities need to be observed to enable them to apply for securities pursuant to each offer. The failure to comply with any applicable restrictions may constitute a violation of securities law in those jurisdictions. The securities in each offer have not been and will not be registered under the US Securities Act or the securities laws of any state of the United States.
Restricted content
Log in to view Rubber Monkey offer updates
Restricted content
Log in to view Rubber Monkey offer questions
Feedback
If you would like to provide feedback to either Snowball Effect or Rubber Monkey on this offer, please provide it in the text box below.
Your comments will not be displayed publicly, and you may also choose to submit this feedback anonymously.