Overview
Supie is a rapidly growing and disruptive online supermarket that is on a mission to deliver a better grocery alternative for every New Zealander.
New Zealand supermarkets have not evolved or innovated and lack competition, there are only two dominant players in the market, known as the 'duopoly'. Supie brings a new model of grocery shopping online, replacing in-store habits with digital experiences for consumers while delivering honest and transparent supply chains, game-changing differentiation for suppliers and reducing food waste.
Launched in 2021 by Sarah Balle, who saw an opportunity to provide a supplier-friendly and customer-centric approach to food retailing. Supie has quickly gained thousands of customers, delivered tens of thousands of orders, and hit an annualised revenue of $6.5m. This growth demonstrates the scale of the opportunity and has validated Supies product-market fit.
As an online-only supermarket, Supie offers a full grocery range of both everyday and premium products at the value that New Zealanders always seek. The company currently delivers to customers' doors direct from its Supie Hub based in Auckland, utilising its custom Supie System.
Supies' wide selection of products are sourced from selected suppliers, big and small, local and international, that tick customers' boxes in terms of dietary, lifestyle and sustainability requirements so that consumers can shop the way they eat.
Supie is disrupting the $25bn New Zealand retail grocery market and is now raising up to $5m of growth capital to support its growth strategy which predominantly focuses on its Auckland expansion.
Investment Highlights
Achieved annualised revenue of $6.5M in FY22 with forecast revenue of $24M for FY23.
Validated business model, with more than 495k units sold to its 23,000 Supie members and 1,200 Supie+ members.
Disrupting the large $25bn New Zealand retail grocery market. The NZ online grocery retail market is expected to be $5.5bn by 2025, with 450k households regularly purchasing groceries online within the next 5 years.
Secured supply of over 6,000 products from 600+ brands with 200+ products being added fortnightly.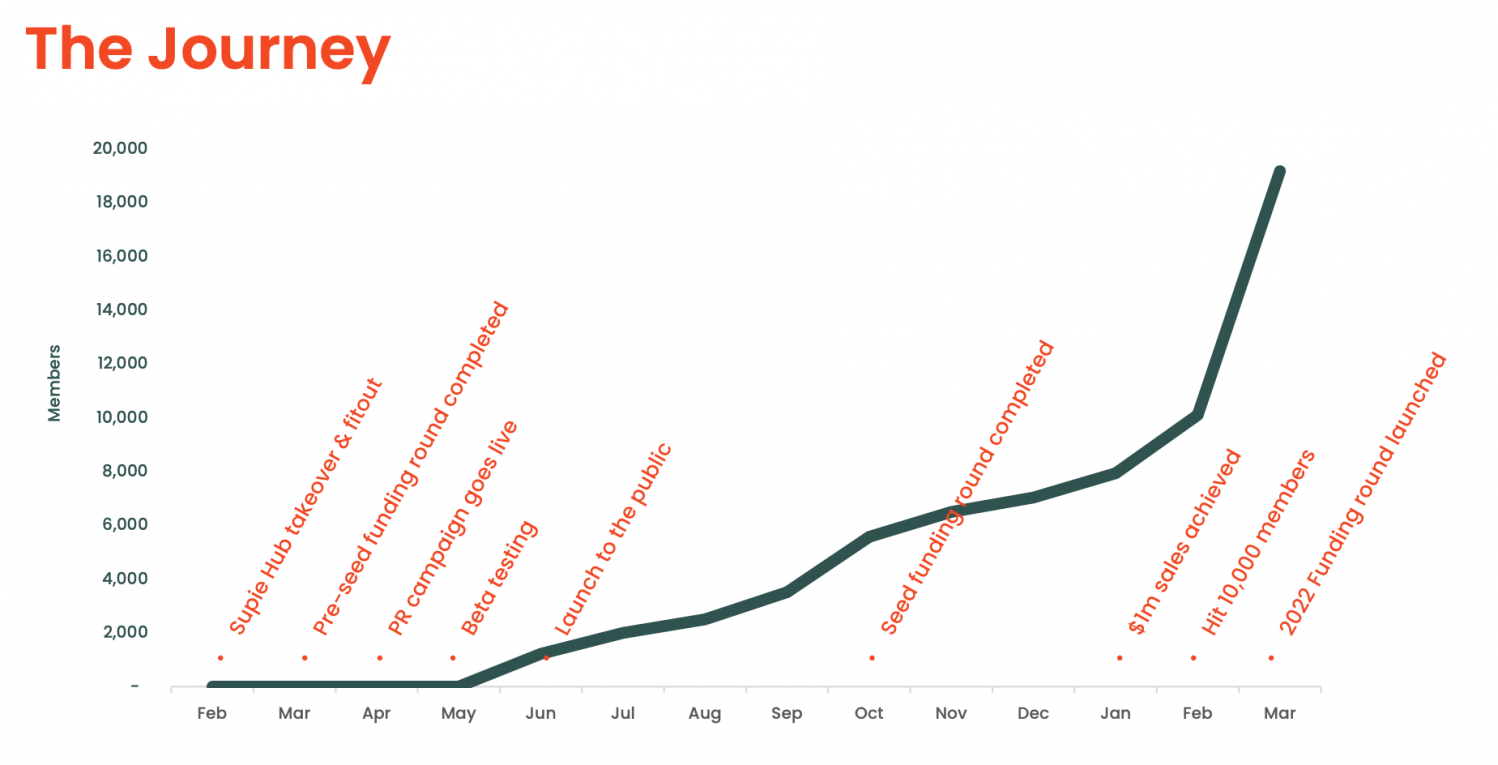 The Opportunity
The grocery retail industry in New Zealand has a high degree of market concentration, with the market dominated by two major players.
While consumers in New Zealand can shop online for groceries now, the grocery shopping experience has not evolved at the same rate of overseas or when compared to other industries. Supie believes that the grocery sector is undergoing a fundamental change here in New Zealand and globally. The days of large footprint players dominating a market are coming to an end and agile players who can better deliver what consumers want will be best placed to capitalise on this change.
New Zealand supermarkets contribute to 14 million kg of food waste each year and trends show consumers are looking for more environmentally friendly options.
The Market
The grocery industry in New Zealand is a $25bn industry and has a high degree of market concentration, with the market dominated by two major players.
The online portion of the grocery retail market is rapidly growing, offering an opportunity to grab market share.
Online sales of specialty food, groceries and liquor increased by 47% to $1.3bn between 2019 and 2020, against an overall sector sales increase of 10%. It is expected the online grocery retail market will reach $5.5bn by 2025, with 450,000 households forecast to regularly purchase groceries online within the next 5 years.
New Zealand Retail Grocery Spend
Next Steps
Supie is seeking to raise up to $5m of growth capital to fund technology development, marketing initiatives to drive membership growth and working capital to continue to fund expansion, inventory, people and operations for the next 18 months.
---
About Snowball Effect
Snowball Effect is a New Zealand-based online investing marketplace, that enables New Zealand companies to offer shares to members of the public. Snowball Effect was founded in 2012 and launched in August 2014, after being one of the first to acquire an equity crowdfunding license from the New Zealand Financial Markets Authority (FMA). Over NZ$140 million has been raised on the platform.