Introduction
Bootleggers Bottling Company Limited is a New Zealand owned craft tonic and premium mixers brand.
Bootleggers was developed by James Waugh, a curious Wellington bartender in 2011 and was bought by Parkers Beverages in early 2020. Parkers plan to utilise its FMCG manufacturing and distribution experience to drive growth of the Bootleggers business.
Bootleggers are now seeking to raise $300k at a pre-money valuation of $600k. The capital raised will be used to fund working capital and employ sales and distribution staff in Auckland and Wellington to grow brand awareness and market share.
Investment Highlights
Bootleggers currently sells a range of craft tonic waters and premium mixers into the hospitality sector and through its online store in New Zealand.
Parkers Beverage Company Limited is Bootleggers majority shareholder and strategic partner. Parkers is a drinks business that has developed and acquired a range of drinks brands in major alcoholic and non-alcoholic categories and sells its products via its own sales and distribution channels across New Zealand.
Parkers and Bootleggers have a commercial agreement whereby Parkers manufactures and distributes the Bootleggers range and will work closely with the founder of Bootleggers to develop new products.
All drinks are manufactured from recipes developed by James and use onsite artesian bore water and local ingredients. The drinks all contain 8% sugar or less and are produced and bottled at Parkers' bottling facility at Whakatu in Napier.
Growth will initially come from targeting new trade professionals that buy, use and sell mixers in their industry. The next stage of growth will come from retail and foodservice distribution via the existing Parkers Beverages national distribution network.
Tonic and premium soda beverages form a fast-growing category and no New Zealand owned manufacturer is currently dominant.
The global tonic water market is projected to increase at a CAGR of 7.1%, from 2020 to 2025.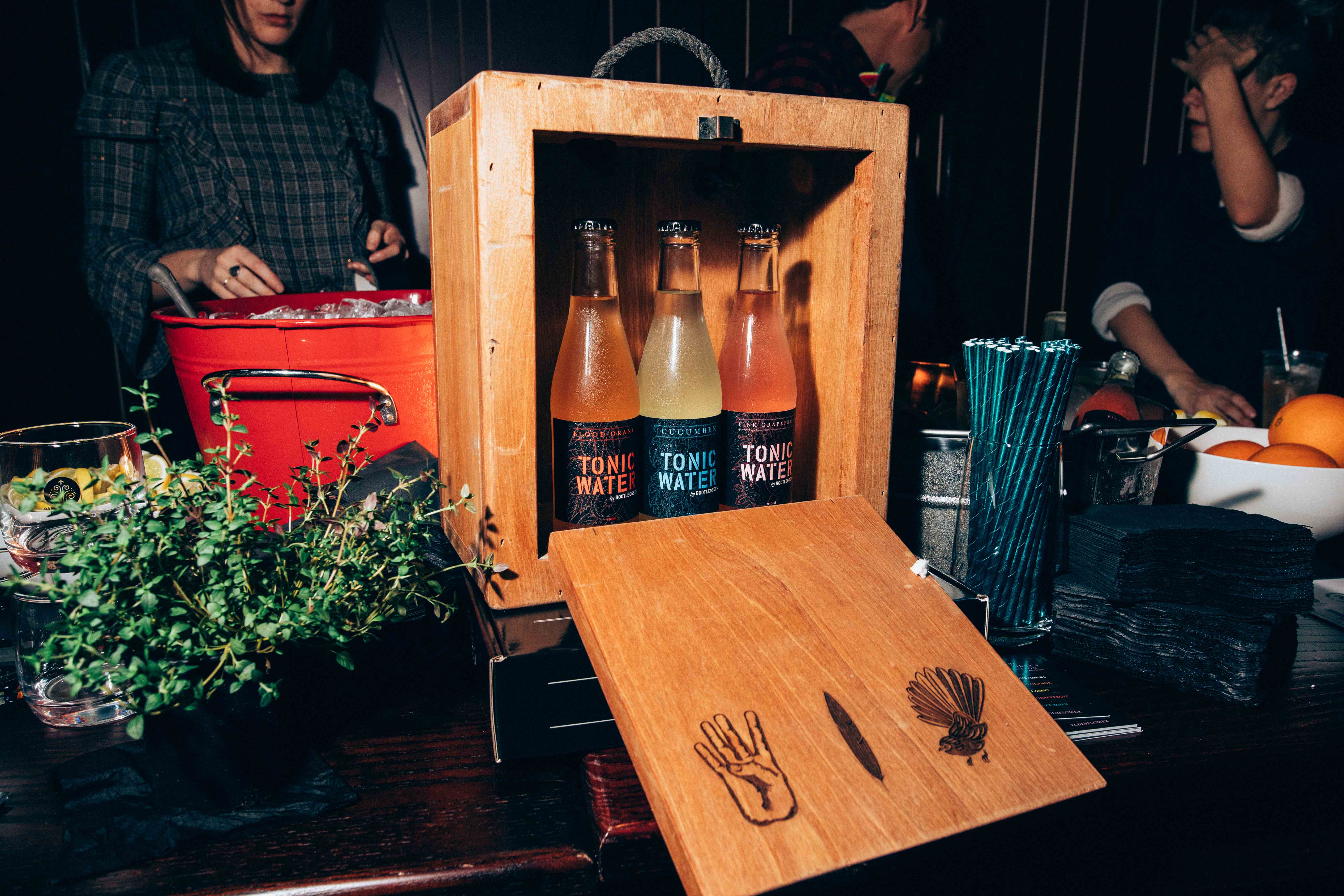 Bootleggers provide customers with a differentiated range of products from its core tonics to new and exciting mixers. Bootleggers delivered $100k sales in FY20 and are on track to grow to $150k in FY21, despite the impact of COVID-19.
The product range is currently made up of 10 different beverages, 5 tonics and 5 mixers:
Tonic (250ml)
Classic Tonic
Elderflower tonic
Kaffir Lime tonic
Blood Orange tonic
Soda Water tonic
Mixers (330ml)
Cola Cola
Ginger Beer
Dry lemonade
Lemon, lime and bitters
Lime and soda
Bootleggers is ideally placed to capture market share in the growing mixer and tonic category. With a brand positioning of "premium accessible", it can take advantage of changing trends and the lack of competition with backing from a major player in the drinks industry.
Next Steps
If you wish to receive more information about the capital raise for Bootleggers, please provide your details and an indicative investment amount below. We will be in touch with all interested investors in due course.
---
About Snowball Effect
Snowball Effect is a New Zealand-based online investing marketplace, that enables New Zealand companies to offer shares to members of the public. Snowball Effect was founded in 2012 and launched in August 2014, after being one of the first to acquire an equity crowdfunding license from the New Zealand Financial Markets Authority (FMA). Over NZ$75 million has been raised on the platform.