7 days
Time left
(unless fully subscribed prior)
Further detailed information is contained in the Information Memorandum (IM)
Download IM
Who is OurCrowd?
OurCrowd is the world's leading technology and venture investment platform with almost USD1.5 billion in committed funds from over 69,000 members.
OurCrowd invests its own capital in all companies and funds available on its platform, and invites members to invest alongside venture and institutional investors at the same terms. OurCrowd has a highly selective deal flow and conducts in-depth due diligence, investing across various industries including artificial intelligence, healthcare, agritech, cyber security, food tech, autonomous driving and drones. The company believes that broad diversification is an essential component of venture investment and has developed a vehicle to provide this to investors - an index fund.
Post-investment, OurCrowd provides mentorship, takes board seats, invests in follow-on rounds, and fosters strategic multinational partnerships. At the same time, OurCrowd's team builds its network of multinational partners while fostering relationships between its portfolio companies and a global network of multinational scouts, investors and innovators.
Snowball Effect has partnered with OurCrowd to give kiwi investors a simple way to get access and exposure to these global opportunities, and is now offering wholesale investors the opportunity to invest in OurCrowd 50 Series V.
OC50 Series V Fund
OurCrowd is launching its fifth series of its index fund, OurCrowd 50 (OC50) Series V, which allows investors to invest in a diversified vehicle of venture-backed businesses. OC50 will make 50 equally-weighted investments across OurCrowd platform transactions that meet the fund's criteria, across a range of markets, sectors and stages. The fund has a funding target of USD20m.
OurCrowd launched their first index fund OC50 Series I in 2017, and has had 6 exits including investments in Beyond Meat, JUMP (acquired by Uber), and Lemonade.
This fund provides access to venture opportunities to wholesale investors - opportunities that are otherwise only available to large family offices and institutional investors, and ultra-high net worth individuals.
Fund Fee Summary
| | |
| --- | --- |
| Management Fee | 1.5% annual management fee for the term of the Fund (+ admin etc) |
| Carried Interest | 20% above 1x, 25% above 3x |
| Investment Guidelines | Investing in fifty consecutive OurCrowd deals |
| Target Investments | 50 portfolio companies |
NB: Full information on fees can be found in the 'Terms' section of the offer.
Investment via Snowball Effect
Investing in OC50 Series V provides a simple way for wholesale investors to get exposure to global VC opportunities. All investments will be held within Snowball Nominees, and will be available to view on Orchestra. Because the fund is a Limited Partnership, only wholesale investors are able to invest.
---
OC50 Previous Series
OurCrowd's previous funds have invested in companies that have been acquired by global multinationals such as Intel, Oracle, Samsung, Nike and Uber. Many companies have also listed on global exchanges such as NASDAQ.
Series I
The above investments represent the entirety of OC50 Series I investments as of Q2 2021.
Series I Realised Exits
The above exits represent the entirety of OC50 Series I realisations as of Q2 2021. Past performance is no guarantee of future results.
Series I Exits in Process
Reflects transactions that have not yet closed and transactions that have consummated but are subject to lock up. The above exits represent the entirety of OC50 Series I exits in process as of Q2 2021.
Series I Historical Performance
OC50 Series I has already returned nearly 20% of investor capital during 2020. As of the end of Q2 2021, Series I has had seven exits which generated 2.67x return on invested capital for these investments.

Based on data published by Cambridge Associates, OC50 Series I's distribution performance can be found in the range of top quartile of US VC funds with a 2016-2017 vintage, placing OC50 Series I's distributions over a year ahead of top-quartile US VC funds.
Series II
The above investments represent the entirety of OC50 Series II investments as of Q2 2021.
Series II Historical Performance
Series II Exits in Process
Reflects transactions that have not yet closed and transactions that have consummated but are subject to lock up. The above exits represent the entirety of OC50 Series II exits in process as of Q2 2021.
---
Series III
The above investments represent the entirety of OC50 Series III investments as of Q2 2021.
---
Stage Diversification
OurCrowd strongly believes in diversification of portfolios by industry as well as stage. OC50 Series Funds have historically invested in a range of stages, from seed investment through to Series K, and through convertible loan agreements (CLA) and simple agreements for future equity (SAFE).
---
Please be aware that investments in early stage companies or in venture capital funds contains a high level of risk and you should consider this prior to making any investment decisions. Past performance is not indicative of future results.
Management
Founded in 2013, OurCrowd is led by serial entrepreneur Jon Medved and run by a team comprised of entrepreneurs, venture capitalists, investors, and geeks with decades of combined experience building businesses, raising capital, and investing in Israeli and global startups.. Jon Medved has been part of the founding teams at several successful Israeli startups, and as a venture and angel investor over the past two decades he invested in almost 250 startup companies, helping to bring 25 of them to values in excess of US$100M.
After due diligence is conducted, the 7-member investment committee (listed below) must have a majority in favour of a deal for it to launch. This process is consistent across new investments and follow-ons.
Jon Medved
Founder & CEO
Jonathan Medved is a serial entrepreneur and according to the Washington Post (2007) "one of Israel's leading high-tech venture capitalists." In the 2008 NY Times Supplement "Israel at 60" Medved was named one of the top 10 most influential Americans who have impacted Israel. Medved is the founder and CEO of OurCrowd, the world's largest equity crowdfunding platform for accredited investors which has raised more than $1B for over 170 companies since its launch in February 2013. Bloomberg Businessweek said that OurCrowd "has blown up the exclusivity around tech fundraising" and The Jerusalem Post added that "It has taken OurCrowd only a matter of months to become one of Israel's most active funds." TheStreet.com said that OurCrowd is "Crowdfunding for Real Investors." Prior to OurCrowd, Medved was the co-founder and CEO of Vringo (Nasdaq:VRNG) and the co-founder and General Partner of Israel Seed Partners, with $262M under management.
Andy Kaye
President & Chief Institutional Officer
Prior to joining OurCrowd in 2017 as President and Chief Institutional Officer, Andy spent over 21 years in the finance industry, working with world leading hi-tech and growth companies from all over the globe. His experience includes 7 years at Robertson Stephens where he was CEO and head of their Israel practice and head of two European industry groups. Four years as regional head for CIBCWM's investment banking operation and five years in China as Head of Asia for William Blair, followed by two years in London as Managing Director of EMEA Tech. Throughout his career Andy has excelled in establishing and expanding operations in new and existing markets, developing them to become significant players and industry leaders.
Alan Weisleder
Partner & Executive VP, IR
Alan serves as Partner and Executive Vice President of Investor Relations. Prior to joining OurCrowd, Alan spent 18 years in executive management positions at start-up companies in Israel and California. Alan is passionate about starting and building technology companies and throughout his career has excelled in building world-wide sales operations and distribution channels covering The Americas, EMEA and APAC. Alan's previous leadership roles include EVP Global Sales at GigaSpaces, SVP Business Development at StoreDot, CEO at Keebali Media, and CEO of NewChannel - sold to LivePerson (NASDAQ:LPSN). Alan earned his B.Sc in Information Systems Engineering from The Technion and graduated from Stanford/AEA Executive Institute.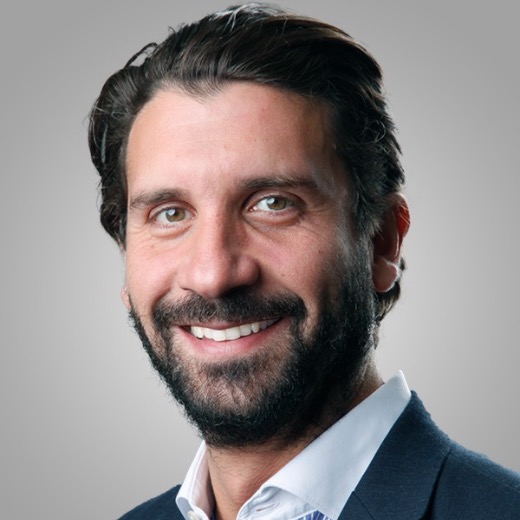 Dan Bennett
Managing Partner
Dan has over 20 years of global experience in private banking, investment and law. Dan is Managing Partner of OurCrowd based out of Sydney and focussing on APAC. Dan is a board member of Global Kinetics Corporation, Safewill as well as Weizmann Institute Australia. Dan is the former Head of Business Affairs at Future Capital Partners in London which has made venture investments of over $10 billion. Prior to this, Dan was the head of the Australian legal team for Australia's largest renewable energy business, Infigen Energy (formerly a Babcock & Brown Wind Partners), a listed vehicle on the Australian Stock Exchange. Dan also worked with Minter Ellison lawyers in their Finance Group. Dan holds a Bachelor of Law and Bachelor of Commerce from the University of New South Wales.
Laly David
Partner, Business Development
Laly leads business development and strategic relationships for OurCrowd and its portfolio companies. Before joining OurCrowd, Laly held senior positions in business development and strategy across multiple industries in private and public companies. She also experienced the rollercoaster of being the CEO of a startup making eco-friendly cardboard products. Laly began her career as a lawyer and enjoyed six years in the upper west side of New York working at a leading firm on mergers & acquisitions and securities offerings. Laly served as a non-commissioned Education Officer in the IDF Officers School. She holds both a law degree (1997) and a Philosophy degree (1997, magna cum laudae) from Tel-Aviv University and an MBA from the Nash Honors Program at Baruch College (2000). Laly is a long distance runner and enjoys hiking with her family.
Josh Wolff
Chief Operating Officer
Josh Wolff joins OurCrowd with over 20 years of executive management experience focused on operations, technology, and infrastructure. Josh earned his BSc in Industrial Engineering from Columbia University in 1994 where he was recognised by the Alpha Pi Mu National Honors Society. Josh's prior leadership roles include two acquired startups, multiple public companies, and private firms. Josh served as Senior Vice President at NY-based Vringo Mobile (NASDAQ: VRNG) from 2007 to 2013 when it was acquired by Infomedia Group in the UK, where he led as SVP and Chief Commercial Offcier until joining OurCrowd in 2016. Previously Josh served as Director of Technology at Mobilee in Boston, MA, when it was acquired by NMS Communications in 2001, where he spearheaded the integration of new wireless infrastructure products. Born and raised in Boston, Josh has also devoted time in the non-profit world, contributing business management expertise to advance significant educational, social, and charitable causes.
Eli Nir
Senior Investment Partner
Eli has been a partner and investment committee member at Amiti Venture Capital and a Board member on Amiti's behalf in Sckipio and Corephotonics. Amiti VC is an early stage Israel-based fund focusing on deep intellectual property multi-disciplinary technologies and teams. Prior to Amiti, Eli had been VP for Research and Development and a member of the management in AudioCodes (NASDAQ: AUDC), managing multinational R&D teams. Previously, Eli served as a senior officer in one of the Israeli Defense Force (IDF) elite intelligence technological units, heading both operational units and large development groups.
Ron Stern
Head of Portfolio Management
Ron has over twelve years' experience working in Growth Equity and Venture Capital investing, predominantly with Israeli related companies. Ron was a seven year partner with Shamrock (Disney) where he built the Israeli investing team and facilitated four IPO's of Shamrock's portfolio companies. Ron later served as a scout for Kleiner Perkins and was a senior international advisor to the Pritzker Group. Ron's operational experience includes serving as CFO of Adgorithms, an Israel based AI marketing company, which Ron helped take public on the London Stock Exchange, raising over $40 million to the company and its shareholders.
Supporting documents
Summary of Limited Partnership Terms
Name: OurCrowd 50 V, L.P.(the "Fund")
Entity: A British Virgin Islands limited partnership (LP).
Investment Objective: To generate favourable returns, principally through long-term capital appreciation, by making, holding and disposing of equity and equity-related investments in the first 50 OurCrowd portfolio company investment opportunities following the initial closing date of the Fund.
Target Portfolio Size: 50 investments into portfolio companies, which shall include (a) initial investments by OurCrowd in such portfolio companies, and (b) investments in portfolio companies in which OurCrowd has previously invested, and (c) investments in portfolio companies made indirectly through co-investment vehicles established by third party managers with which OurCrowd has a strategic relationship for the purpose of investing in such portfolio companies.[1]
Investment Limitations: The Fund shall not: (a) invest in a portfolio company in which OurCrowd invests less than $1M including the Fund's investment; provided that no less than $500,000 is invested through non OC50 Products[2], (b) invest in the same portfolio company twice (except in a pay to play financing), (c) invest more than 15% of its aggregate capital commitments into portfolio companies where such investments are made indirectly through co-investment vehicles established by third party managers for the purpose of investing in these portfolio companies, and (d) make an investment in a portfolio company (whether directly or indirectly) even if it meets the above criteria if so determined by the General Partner in its sole discretion.
Minimum Capital Commitment: NZD 20K (via Snowball Nominees)
Fund Term: 10 years, subject to extension by OurCrowd for two one-year terms. The term of the Fund may be further extended by OurCrowd with the consent of a majority-in-interest of the limited partners (including Snowball Nominees).
Fees and Expenses: 1.5% annual management fee for the term of the Fund plus administrative and organisational expenses (e.g., accounting, tax reporting, filing).
Return of Distributable Proceeds: Each investor shall be entitled to a 1x return of contributed capital to the Fund before OurCrowd receives its carried interest. Thereafter, each investor will receive 80% of the distributions for returns of up to 3x, and 75% of the distributions of the marginal increase over 3x.
Reports: Via Snowball Nominees (a limited partner), each investor will receive annual audited financial statements and quarterly unaudited summary financial information of the Fund, subject to the confidentiality provisions set forth in the limited partnership agreement.
Disclaimer: (i) the above is a short summary only of the terms of the investment and may be subject to modifications in the definitive documents governing this investment, (ii) investors are urged to consult their own tax advisor regarding the applicability, effects and implications of the various tax laws with respect to this investment.
[1] Note that investments into these co-investment vehicles may be subject to additional management fee and/or carried interest charges due to the third-party managers of these co-investment vehicles.
[2] OurCrowd 50, L.P., OurCrowd 50 II, L.P., OurCrowd 50 III, L.P., OurCrowd 50 III-QP, L.P., OurCrowd 50 IV, L.P., OurCrowd 50 V, L.P., OurCrowd GP Investment Fund, L.P., and any other OurCrowd partnerships formed or that shall be formed in the future with substantially similar investment objectives as the Partnership as shall be determined by the General Partner in its sole discretion.

Investing through Snowball Effect
All investors (Beneficial Holders) who invest in OC50 Series V Fund will have their interests held by Snowball Nominees (Nominee). The Nominee will subscribe for interests in the Limited Partnership on behalf of the beneficial holders. This simplifies the compliance and investment process for New Zealand investors. Snowball Nominees will use the Orchestra registry service, providing shareholders with an online record of their investment in the Fund, along with access to Fund communications and documentation.
Nominee Interest Holding
In broad terms, the Nominee must:
Act in accordance with the relevant beneficial holders's instructions (e.g., in exercising the voting rights attached to the relevant Investor interests)
Account to the relevant beneficial holder for all proceeds from the relevant Investor interests (e.g., dividends & distributions received)
Deliver notices, letters, reports, demands, offers, agreements and other documents and communications received by the Nominee to the relevant beneficial holder.
Under the Nominee Deed Poll, each beneficial holder indemnifies the Nominee against any losses, damages, costs, actions, proceedings, claims and demands that may be made against or incurred by the Nominee as a result of it holding the Investor Shares under the Nominee Deed Poll (unless the Nominee has been fraudulent or grossly negligent).
A Summary of General Nominee Terms
The investor (Beneficial Holder) acknowledges that the Nominee has not made any, and the Nominee confirms that it makes no warranty, representation, undertaking, promise or assurance in respect of the performance of the Fund.
The Beneficial Holder will be required to acknowledge and agree that:

They have had the opportunity to review or seek advice regarding the governing documents
New Zealand law does not apply to their interest in the Limited Partnership (via the Nominee)
Is not relying upon the Nominee or the Nominee's advisers in relation to any matter arising out of or in connection with their interest in the Limited Partnership
Restrictions apply to the transfer of beneficial interests, with the cost of any transfer payable immediately to the Nominee
The Nominee may require the beneficial holder to supply ongoing AML/KYC information at the request of the Fund
We encourage all investors to familiarise themselves with the full set of terms and conditions of this offer, along with their obligations as per the Nominee Deed poll.
International investors
The distribution of this offer outside of New Zealand may be restricted by law. This is not intended to, and does not, constitute an offer of securities in any place which, or to any person to whom, the making of such offer would not be lawful under the laws of any jurisdiction outside New Zealand. This includes, but is not in any way limited to, Australia and the United States. It is the responsibility of any Snowball Investor to ensure compliance with all laws of any country outside New Zealand relevant to their subscription, and any such Snowball Investor should consult their professional advisers as to whether any governmental or other consents are required, or other formalities need to be observed to enable them to apply for securities pursuant to each offer. The failure to comply with any applicable restrictions may constitute a violation of securities law in those jurisdictions. The securities in each offer have not been and will not be registered under the US Securities Act or the securities laws of any state of the United States.
OC50 Index Fund FAQs:
What is the deployment period of the fund?
2 years or less, which has been the case for the three previous series of OC50.

If there are follow on rounds, can the fund invest in the same company multiple times?
The fund is designed such that it will only make one investment in each company and have a portfolio of 50 companies. However, in cases such as pay-to-play rounds where additional funding is required to avoid dilution in a new financing round, if the fund has cash available it will invest in the same company. This would only be likely to happen at a point when the fund has made an exit and therefore has cash on hand to deploy. This has happened on two occasions previously, although these were small numbers.
Will there be multiple closings of the fund and, if so, will there be penalties for joining at a later closing date?
There will only be one closing for OC50. The reason for this is because they want to make 50 equally weighted investments, and therefore need to know exactly what the fund's investable capital looks like and divide it by 50. The OurCrowd offer on Snowball's platform will close on the XX 2021.
How is OC50 Series V different from prior OC50 funds?
For the most part it isn't - the aim is for the OC50 funds to be replicable. However, it can be noted that deployment has occurred more rapidly in more recent series of the fund, dropping from 24 months to 15 months. This may be partly due to the growth in OurCrowd's existing portfolio over time, as increasingly the fund is investing in companies known to OurCrowd where in-depth due diligence has already been conducted. Stage diversification has also increased since Series I.
How much control and influence does OurCrowd have on its portfolio companies?
OurCrowd is on the board either as a director or observer over half of the companies within its portfolio, and therefore has great visibility and ability to provide input. OurCrowd can therefore leverage its internal capability in areas such as business development.
How did OurCrowd have the required expertise to cover such a broad range of sectors?
OurCrowd has a team of over 25 people on the investing and portfolio management team. In addition, it taps into its networks to bring people to represent OurCrowd on the board who are able to bring relevant expertise.
What would an investor would expect in terms of return on investment after 2 years, 5 years or 10 years?
An important disclaimer is that past performance is not indicative of future results. The OC50 Series (Funds 1-3) is showing a 12.1% IRR. Generally investors can expect that IRR is lower in the 2-3 year range, and accelerates as investments have greater maturation at 5 and 10 years.
What is the unique selling proposition for OC50 when compared to other similar blended venture capital offerings like Angel List or Funders Club?
Investors will be exposed to a far broader range of companies with respect to stage. Furthermore, the OurCrowd has a large investment team that is strong across sectors and have performed well in exits to date. OurCrowd also puts its own capital at general partner level before investing funds which is not the same for other offerings on the market.
After investing, what communications will investors receive from OC50?
Investors will receive a quarterly updates on fund investments and valuations, as well as an annual report. All communications will be distributed to investors via Snowball Nominees, and will be stored in Orchestra for future reference.
Feedback
If you would like to provide feedback to either Snowball Effect or OurCrowd on this offer, please provide it in the text box below.
Your comments will not be displayed publicly, and you may also choose to submit this feedback anonymously.