$1,700,000
Min. target (16.80% equity)
$2,000,000
Max. target (19.23% equity)
6 days
Time left
(unless fully subscribed prior)
Further detailed information is contained in the Information Memorandum (IM)
Download IM
Investor Webinar Replay
---
Investment Highlights
A trusted and established brand synonymous with sustainability.
The leading company in the domestic sustainable food shopping space.
Experienced founding team with strong management.
A clear vision and road to profitability.
Prominent position in a growing market segment.
We're a sustainable pantry-focused brand and retailer, helping the world reduce their environmental impact, without compromising on convenience or quality.
Executive Summary
We are on a mission to give all New Zealanders the opportunity to fill their pantries sustainably with no barriers. Already New Zealand's leader in sustainable pantry food shopping, with 7 retail locations throughout the country and a growing online store that delivers plastic-free, nationwide.
We're giving the 70% of consumers who want to shop sustainably the opportunity to organise their pantry in a beautiful, functional way without generating packaging or food waste. Through technology, the business is becoming more intimate with this group of New Zealanders and is helping them achieve their pantry goals through making the core aspect of refilling their pantry incredibly affordable, enjoyable and easy.
We're looking for a minimum investment of $1,700,000 and a maximum of $2,000,000. This capital will be used for building the infrastructure of our online growth strategy and the key hires to scale this. We will also open a flagship "2.0" GoodFor retail store and launch a globally targeted pantry storage brand.
We have spent 4 years developing and refining our model, understanding how it can truly influence the masses to shop sustainably. Now with a clear vision of making this happen, it is time to ramp things up and make sustainable shopping part of every New Zealander's pantry.
---
The Problem
The current food system is categorically unsustainable. From the way food is grown, to the way it is packaged, to the way it is distributed and ultimately wasted, is all unsustainable.
Industrial pollution and the discarding of plastic waste must be tackled for the sake of all life in the ocean.
Sir David Attenborough
The GoodFor Solution
GoodFor is helping New Zealanders reduce the environmental impact of their shopping, without compromise. We have developed an offering that allows consumers to shop for quality, organic product, plastic- free, where food waste is no longer a major factor.
Leading the way for zero waste / reduced plastics. This is a stunning store with friendly staff and a great variety of products to suit all dietary requirements.
GoodFor Customer
---
The Team
James Denton
Founder & Managing Director
A Dunedin born entrepreneur with a passion for how business can help build a healthier and better environmental future. James graduated with an accounting and finance degree from Otago University before heading overseas to work for Animation Research Limited ARL on the European Golf Tour. James co-founded Queenstown's 'Taco Medic' and the health food subscription box I AM Co prior to deciding to dedicate the rest of his business career to helping build an environmentally sustainable future. James loves spending time in the water surfing or hitting a few golf balls around but spends majority of his down time with his two sons Seb and Harry kicking a rugby ball around and building sand castles.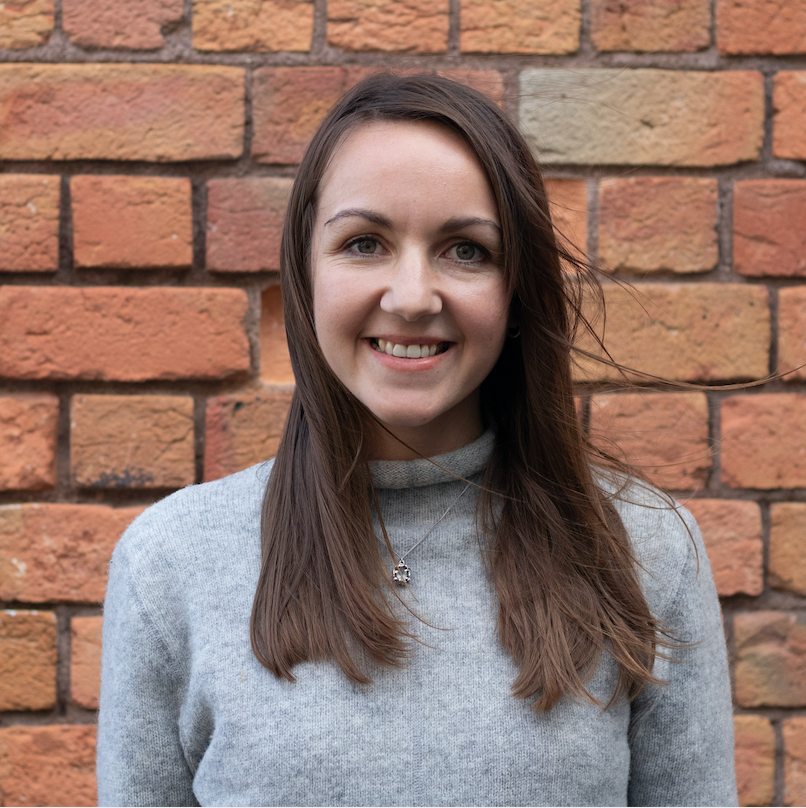 Georgie Hendl
Founder, Director, Head of HR & Culture
Born and bred in Kerikeri, Georgie is passionate about health, wellness and food. Georgie graduated from Otago University in food science, followed immediately by studying holistic nutrition in Canada. She went on to co-found the health food subscription box I AM Co before joining James in founding GoodFor. Georgie spends her time practicing yoga, hanging out with her 4 sisters and being an incredible mother to Seb and Harry, she brings a calm & compassionate manner to the team as well as a great eye for new team members.
Celeste Healey
Financial Controller
With a PWC background, Celeste has 7 years of chartered accountancy under her belt and and brings clarity and accuracy to GoodFor's financial position.
Tessa Mak
Marketing Manager
With 5 years of experience in marketing and a strong determination to make sure the GoodFor values and mission are being adhered to through all marketing channels, Tessa has made sure that GoodFor's brand has continually built trust with our audience.
Allie Leggett
Head of Product
Previously at My Food Bag in the procurement team, where in 2019 was given employee of the year. Allie saw My Food Bag from start up through to IPO. She has a passion for food and the outdoors.
Katie McDougall
Distribution Centre Manager
Katie has been with GoodFor for two years and has brought clarity to the distribution and importing of product as well as reducing errors in online packing below 2%. Katie loves getting out for a dive and spending time in the garden.
Board of Directors
James Denton
Georgie Hendl
Independant Director - to be appointed within 3 months of raise closing
Advisory
Ben Dando
CEO – Karma Cola
11+ Years in FMCG industry. Currently CEO at Karma Drinks. Previous history of scaling and growing various brands including; Califia Farms, Ella's Kitchen, Danone and Coca Cola. Expertise in purpose driven organisations, leadership, international market expansion, strategy, brand building, commercial, operations, finance and execution.Founder of Extreme Coasteering from start up to sale. Loves a beer, the ocean and catching the odd wave.
Ulrich Wiehle
Advisory Works
20 years of experience in management consulting, has helped companies raise more than $1 billion EUR and has previously built and exited businesses as an entrepreneur. Uli is an active startup investor in New Zealand and found a home on Waiheke Island where he thoroughly enjoys a walk with the dog on Onetangi beach.
---
Footnotes
Science daily, https://www.sciencedaily.com/releases/2017/07/170719140939.htm
National geographic, https://www.nationalgeographic.com/science/article/plastic- produced-recycling-waste-ocean-trash-debris-environment
The Gaurdian, https://www.theguardian.com/environment/2017/sep/12/third-of- earths-soil-acutely-degraded-due-to-agriculture-study
UNICEF, https://www.unicef.org/media/55926/file/SOFI-2019-in-brief.pdf
Our Stores
The first store was opened in Ponsonby back in 2017, since then we have expanded across NZ with seven stores in four of the nation's busiest centres. Like the greater GoodFor brand, the stores are rooted in giving people an easy and enjoyable way to shop sustainably.
Focused on dry pantry goods, the stores allow people to refill their own reusable containers with product, rather than buying an alternative product pre-packaged in plastic. The 500 SKU's of long shelf life and predominantly organic and plastic free produce in each store have been refined to service the requirements of our customers. As new products come to the fore and prove their worth, we are quick to adopt them.
Locations
Store locations are driven by locality to a supermarket, good parking and foot traffic, and a building with a character and feel that matches our brand.
The building and the fit-out of the store are an integral part of the user experience, and a key reason for customers coming back and spreading the word.
Online Store
Operated through the same supply chain and warehousing system as the physical stores, our online store allows customers anywhere in NZ to purchase almost all of our SKU's from the comfort of their own home.
Online customers have their orders delivered within 48 hours in 100% plastic free packaging, at prices that match or beat all major supermarkets. We have seen a large increase in customer retention since launching this service, and have recently introduced an automated re-order system based on a customer's historical usage.
Our online store was given a baptism of fire during the COVID-19 period in 2020. Our systems were stress tested and we were able to very quickly iterate to what we are now confident is a robust and efficient system.
I just wanted to thank you so much for my first online purchase with you! I'm so happy with my products and I'll for sure be ordering regularly with you now that I know how easy and awesome it is!
- GoodFor Customer
Containers
Identified early on in the development of the GoodFor business as a complementary extension, a branded line of 'pantry infrastructure' containers has been developed to offer the market top quality, innovative and functional, sustainable, and long lasting pantry infrastructure products.
Our containers utilise the latest developments in sustainable materials, and through their novel and functional design allow customers to reliably store refillery panty products in versatile configurations, and organise their pantries in tidy, fun, and creative ways.
The container brand, 'Slowly', is a wholly owned subsidiary of GoodFor Limited. Starting in FY23 Slowly will pay a $10k per month management fee to GoodFor.
In 10 years time, the way your pantry is displayed will be as important as the furniture you choose for your living room. We will be the brand that is recognised as the must have in this space.
- James Denton, GoodFor Founder & MD
---
Operations
Supply Chains
GoodFor has 130+ relationships with suppliers from around the world with real emphasis on sourcing the best in class organic products. Currently sourcing the majority of products from major New Zealand importers and a significant portion directly from Australian manufacturers and growers. GoodFor also creates a selection of unique products and works with contract manufacturers to produce these products which are then branded as GoodFor where applicable.
Store logistics
Each store orders directly from the majority of suppliers and holds a small but efficient level of inventory. All supplies that the stores do not receive directly we distribute via a central contract warehouse in Auckland. This is the same warehouse that handles the packing and distribution of all online orders.
Store systems
Our inventory management system is a robust and efficient mechanism that ensures we can keep our internal product wastage at 1%, avoiding the financial and environmental costs associated with this. Store inventory is run on a FIFO basis and minimal stock is held for efficient levels of turnover. Stock is ordered directly from suppliers weekly, including from the central distribution warehouse. Store leaders run weekly stock takes and inventory date reports to manage the freshness of the product. All products are checked for quality on arrival to the store and before entered into stock.
Staffing
Currently GoodFor employs 24 FTE's and 55 part time staff. Each GoodFor store is staffed with a full time store manager who is supported by another full time shop attendant. The remainder of store staff are employed on a part time and/or casual basis. GoodFor's overall operations are managed by an Operations Leadership Team who take care of training, process creation, and implementation. This group is made up of the store managers and James, the GoodFor managing director. With the anticipated growth we plan on increasing our roster to 30 FTE's and approximately 65 part time employees over the next 12 months.
---
The Market
Market Trends
Grocery - Global
The global grocery market is substantial with the industry being valued at USD11.7 trillion in 2019, and forecast growth of CAGR of 5% through to 20275. As a subset of this, and by means of comparison, the global organic and sustainable grocery market is projected to grow at a CAGR of 12.7%, reaching USD272 billion by 20276. The growth in sustainable and organic food is a disruptive force within the wider industry, and is a reflection of the changes in consumer values and preferences that are occurring globally. Forbes7 reports that 65% of consumers look for products that can help them live a more sustainable and socially responsible life. These trends that are occurring globally, and the business that have thrived as a result, offer a glimpse into the future of the market here in NZ.
Grocery – New Zealand
The overall grocery market in NZ was recorded to be worth NZD22.3b8 in 2020, having grown from NZD22.1b in 20189. Locally, the awareness of the consumer of their environmental impact is growing significantly year on year. Consumers are actively searching for environmentally conscious purchasing choices with sustainability ranking third on their list in their hierarchy of purchasing choices behind price and convenience.
More importantly, reducing plastic packaging waste is the highest priority on the consumers' and governments sustainability choices, with the NZ government sending a strong signal in banning single use plastic bags from supermarkets in 2019. These tailwinds of consumer trends leave GoodFor in a great position to capture a growing share of this substantial local and international market.
Containers
The global food storage container market is estimated to be worth USD280b annually a 4.8% CAGR projected over the next 5 years10. Pantry organisation, a part of this market, has seen demand surge off the back of the growth in pantry organisation breakouts like the "Home Edit", a best selling book and now reality show on Netflix. This series led to an increase in retail sales at their partner "The Container Store" of 20% in the third quarter of FY202011. It is these trends, and the advantages that our unique position as a dry goods retailer affords us, that positions us well to grow this part of our business both domestically and internationally.
Competitive Landscape
The New Zealand market is dominated by the two big supermarket owners, Woolworths and Foodstuffs, together accounting for about 85% of market share14.
The remainder of the market is fragmented between a number of different operators that land across the board in terms of sustainability, price, and convenience. Our direct competitors are the aforementioned Woolworths and Foodstuffs, as well as Farro Fresh and all of the smaller independent retailers selling commodity dry pantry products.
Countdown – Large retail footprint both in-store and online, not franchised. Model does not lend well to packaging elimination.
Fresh Choice – Part of the Woolworths group.
New World – Large retail footprint both in-store and online. The model does not lend well to packaging elimination and the franchise model creates difficulty online.
Pak'nSave – Large retail footprint, viewed as a place to save money. Model does not lend well to packaging elimination.
Four Square – Great retail footprint. Model does not lend well to packaging elimination.
Farro Fresh – Great retail footprint both in-store and online. Model does not lend well to packaging elimination.
Commonsense Organics – Good retail footprint in Wellington. Fully organics focus restricts them.
The Source Bulk foods – Good retail footprint and package-free offering. Franchise model creates complications and also a poor online offering.
Bin Inn – Good retail footprint. Messy model and also franchised which creates complications.
Our Competitive Advantage
People Love Us
Affordability shouldn't be an obstacle to sustainability, but it kinda can be! You guys are helping change this. Love it!
I just wanted to thank you so much for my first online purchase with you! I'm so happy with my products and I'll for sure be ordering regularly with you now that I know how easy and awesome it is!
A fantastic store for anyone who wants good quality wholefoods, especially organic. I regularly buy my gluten free flours and dried fruits here. They are vastly superior to anything you can buy at the supermarket – if you can even find the products there.
---
Footnotes
Grand Veiw Research, https://www.grandviewresearch.com/industry-analysis/food- grocery-retail-market
Globe News Wire, https://www.globenewswire.com/news- release/2020/12/08/2141147/0/en/Organic-Food-Market-Worth-272-18-billion-by-2027- Growing-at-a-CAGR-of-12-2-From-2020-With-COVID-19-Impact-Meticulous-Research- Analysis.html
Forbes, https://www.forbes.com/sites/jefffromm/2020/11/10/sustainable-food- trends-will-become-center-of-the-plate-with-modern-consumers/?sh=29226dbc4fe6
Commerce Commision, https://comcom.govt.nz/__data/... file/0033/229857/Market-study-into-the-retail-grocery-sector-Preliminary-issues-paper-10- December-2020.pdf
Market Research, https://www.marketresearch.com/MarketLine-v3883/Food- Grocery-Retail-Zealand-13511481/#:~:text=Key%20Highlights&text=The%20New%20Zealand%20food%20and,5.5%25%20between%202014%20and%202018.
Market Data Forecast, https://www.marketdataforecast.com/market-reports/global- food-containers-market
The Container Sotre, https://investor.containerstor... default.aspx
Colemar Brunton, https://www.colmarbrunton.co.nz/better-futures-climate-change- concern-rising-but-plastics-top-of-mind-for-kiwis/
Colmar Brunton, https://www.colmarbrunton.co.nz/better-futures-climate-change- concern-rising-but-plastics-top-of-mind-for-kiwis/
Scoop, https://www.scoop.co.nz/stories/BU2011/S00282/porters-five-forces- analysis-of-kiwi-supermarket-industry.htm#:~:text=According%20to%20Canstar%2C%20 Foodstuffs%20enjoys,32.4%20per%20cent%20market%20share.
Strategy
GoodFor is one of the pioneers of the pantry refillery grocery business here in New Zealand, and we continue to maintain a strong place in the minds of sustainability conscious consumers.
Since launching we have been able to achieve a CAGR of 50%, which we forecast to maintain over the next 4 years. Our current market share of the greater NZ grocery market is 0.02%, so with the tail winds of consumer trends towards sustainability there is enormous scope for growth.
Our journey to date has formed our plans for the future, with some of the key learnings being:
Commodity product pricing needs to meet the supermarkets in order to execute on our mission.
Mass bricks and mortar roll out is not our strategy, we will have more impact online.
Our location strategy is now fully understood through trial and error.
Franchising is not for us.
We are not going to change culture playing small, we must take on the big guys.
Customer, team culture and vision are everything.
Growth Strategy
After four years of continuous development and learning the best route to take to execute on the GoodFor mission, we are focusing our attention on giving New Zealanders the opportunity to have a sustainable pantry with no barriers.
Our current stores will be slightly upgraded to help promote this promise and we will be launching a new "2.0" store, an omni-channel focused store which captures a larger audience. These developments will be supported by the continued refinement and expansion of our online store.
Through efficient packing systems and technology, we are making it exceptionally easy for customers to refill their pantry plastic-free and with high quality organic products at an affordable price.
Physical Stores
A survey that we conducted of our community revealed a number of key points that we have formed into our store strategy moving forward.
Parents reported feeling restricted by the current narrow aisles not being wide enough to carry young children in prams or small store trolleys.
Customers found some of our products difficult to dispense using the current systems. Both of these findings relate to a customer's user experience when in the store. As such, our store growth strategy reflects this.
We are missing the 'ease' factor for a new customer in their first shopping experience with us.
We need to engage audiences that don't have regular and convenient access to the stores.
Current Stores
There are several small upgrades that need to be made to our current network of stores. These are aimed at improving the customer experience, and will help build the customer base and revenue. We have budgeted $70k from this capital to be used for the following:
New and improved dispensing systems for selected SKU's that have been field tested with great results in our Nelson store.
Increase our marketing spend for the stores from ~1% of sales to ~3% of sales.
2.0 Stores
All new bricks and mortar stores that we open will be of this new format. The format has been developed to address all of the user experience issues we have identified to date. The key difference is that they will be roughly double the floor area of the existing stores, 200sqm vs 100sqm. This extra space will help to facilitate:
Wider aisles to allow prams and small trolleys to be used
An extension of SKUs from approximately 500 per store to over 700 per store to fulfil more of the consumers grocery needs
Expansion of the GoodFor branded product range to become synonymous with quality and through this gain margin
Increase in the size range of pre-packaged goods available to better suit the needs of the time poor shopper
Introduce better dispensing systems to improve store user experience
These stores will serve as the physical manifestation of GoodFor, our brand, and what we stand for. They will be located in order to maximise their accessibility to the largest possible population of GoodFor-type customers, but will not be rolled out into every town in New Zealand. We have allocated $430k from this capital raise to our 2.0 Store growth strategy.
Online Store
An effective online store is key for us to be able to engage with and service customers who want to shop sustainably, but are not conveniently located near one of our physical stores.
Currently with 52% recurring customers and an aim to increase that to 70%, we are focused on improving the online experience for our customers and investing in spreading the word through more targeted digital marketing. The $100k we have earmarked from this capital raise will go towards:
Introduce new features such as an auto prompted re-order to refine the user experience.
Increase marketing spend from 3% of online sales to 5% of online sales.
Partnering with on-brand public figures to endorse GoodFor and share with their audiences.
New GoodFor ambassador, pro surfer, Ricardo Christie.
Pantry Infrastructure Strategy
We know how to build really attractive things... that have sustainability at their core.
Currently in initial production at reliable and tested manufacturing partners, our pantry container brand will initially consist of a family of three sizes of container. These containers are revolutionary in their materials, design and functionality, and are intended to be passed down through generations.
Our existing customers will be the first to adopt the range, which will be available through our existing stores and the dedicated online store for the container brand. The reach of the brand will then be extended through dedicated marketing spend to reach a much larger local audience that cares about both the look and functionality of their pantry. As the container business gains momentum we will look to expand the range beyond the first three sizes to include new shapes and sizes.
Once the brand has been successfully launched into the NZ market, we will turn our attention to the Australian market. Representing a significantly larger market than NZ, the Australian market is a logical next step. This will involve some dedicated marketing spend in the region and an extension of our distribution capabilities to ensure we can reliably and efficiently deliver containers to Australian customers.
We have budgeted $300k from this capital raise to be used in production, stock, marketing, and the developments of new products with their associated production moulds.
IP Strategy
GoodFor trademarked the term "Refillery" here in NZ, and through social media around the world. GoodFor owns the term refillery in New Zealand which will be incredibly useful for the large scale plan. In addition to this, GoodFor will have design patents on all pantry containers.
Impact of Covid-19
During COVID, GoodFor was deemed an essential service with all stores remaining open and adhering to strict distance and cleanliness protocols. Due to the lack of people travelling and purchasing moving predominantly online which caused in-store revenue to drop by around 50%, with the exception of Ponsonby and Takapuna performing closer to 90% with higher staffing costs.
The online store volume rose by over 1,000% and the fulfilment operations were not prepared for the significant increase in volume. Although the period was not a profitable one, it was an invaluable learning experience about the opportunity online can provide. This has led the business to allocate more resources to building a greater online store experience and fulfilment operation that can handle much higher volumes.
Risks and Mitigations
Financial Information
All financial projections contained in this document are based on our best assessment of future financial performance and assume that we successfully raise $2m of new capital this year. In the event we only raise the minimum target of $1.7m, we will have a reduced cash balance at the end of FY22 & FY23 but still enough working capital to complete the growth initiatives that we have planned. The assumptions on which the projections were prepared may prove incorrect and actual results may vary significantly.
Financial performance forecast
Other income includes subletting income from two of the GoodFor sites. Both of these sub-leases expire in FY22 and one tenant has given notice, GoodFor will either take over the additional space or sublet it out again. In FY21 other income also includes the wage subsidy.
Marketing as a percentage of sales steps up significantly from 2% in FY22 to over 4% through FY23 & FY24.
Transaction fees are from in store and online eftpos and credit card transactions.
Despite Covid, revenue grows from $4.1m in FY20 to $5.3m in FY21.
Balance sheet forecast
Long term liabilities consist mainly of bank loans totalling $950,000 at an average weighted interest rate of 4.9% with an average of 3.5 years remaining.
Inventory in FY22 increases due to the first large manufacture of containers. Inventory in FY23 and beyond will then return to ~10% of sales.
Cashflow Forecast
New equity in FY22 represents the capital raised in this funding round less raise costs.
Key Assumptions
Revenue Assumptions:
Stores: Our existing stores are forecast to turn- over slightly less (<1%) in FY22 compared to FY21 because of the store closure in New Lynn. From FY23 onwards revenue from the existing stores are forecast to increase by 5% every year, based on the newer stores still growing towards more standard turnover in line with older stores. We are planning to have the first 2.0 store open by the end of FY22 with a full year of trading in FY23. We will then open an additional 2.0 store at the end of FY23.
Online: Based on our early traction with the existing online store and the significant market- ing campaign and spend we have planned for the proper launch of the store we are forecasting 80% YOY growth in sales.
Containers: We are planning to have the 'Slowly' brand of containers in market by December in FY22 being sold online and through our stores. We will test and refine the offering with our existing customer base before launching to a wider audience. Once up and running through FY23 & FY24 we will be spending approximately 5% of revenue on marketing, including celebrity endorsements, to ensure the brand gets enough exposure.
Gross Margin Assumptions:
Projected gross margins are based on historical gross margins, with a gradual increase due to higher purchasing power and the introduction of the higher margin container business. All relevant products costs are known and it is assumed any pricing pressure will be offset by cost saving benefits arising from increased scale.
Overhead Assumptions:
Projected overhead expenses are based on historical overheads, adjusted to reflect additional costs consistent with our business plan and inflation. The majority of forecast overheads will be managed in line with revenue growth as our expansion strategy is validated.
Rent costs will align with CPI rent rates which we have factored into forecasts moving forward. We have a lot more weight with future tenancies, being an established brand that draws other tenants to an area, as well as understanding our value to a landlord and getting the best possible lease terms.
Wages and salaries costs:
Wages and salary costs are projected to increase particularly in the 2.0 stores and the container business in the form of additional marketing, ecommerce and product staff who will be hired to ensure effective use of marketing spend and a best in class online store customer experience and fulfilment operation as well as continued product development.
Supporting documents
Offer details
Company valuation

Valuation of the company before funds are invested

Minimum target

Amount required for the offer to be deemed successful

Maximum target

The maximum amount the company is looking to raise

Minimum equity offered

Percentage of the company offered at the minimum target

Maximum equity offered

Percentage of the company offered at the maximum target

Share price

The cost of each share

Minimum investment

The minimum investment amount for this offer

Type of share offered

See the Subscription Agreement for details

Offer end date

GoodFor Limited may have rights to shorten or extend this end date
Type of shares on offer
GoodFor is offering ordinary voting shares ("Ordinary Shares") ranking equally with all other shares on issue. Except for Ordinary Shares issued for investments of $100,000 or more pursuant to the Offer, the Ordinary Shares to be issued by GoodFor are to be issued to Snowball Nominees Limited (the "Nominee"), who will hold legal title to those Ordinary Shares on trust for the relevant beneficial owner of those Ordinary Shares (i.e. the investor). Further detail on why GoodFor is choosing to use a Nominee is described under the heading "Nominee shareholding structure" below.
Holders of Ordinary Shares have:
the right to receive notice of, and attend, every meeting of the shareholders;
the right to vote at a meeting of the shareholders on any resolution;
the right to an equal share in dividends authorised by the board;
certain shareholder information rights (as set out in the Subscription and Shareholders' Agreement); and
pre-emptive, or anti-dilution, rights on certain share issues, as set out in the Subscription and Shareholders' Agreement and Constitution. There are exceptions to these rights (also set out in those documents) – for example, certain issues of equity securities (including shares and options) to employees and/or management and other issues of equity securities (again, including shares and options).
Holders of Ordinary Shares are also subject to drag and tag along rights (as set out in the Subscription and Shareholders' Agreement). The Subscription and Shareholders' Agreement and Constitution set out other terms that will apply to a shareholding in GoodFor. You should read these documents before subscribing for Ordinary Shares under the Offer.
Nominee Shareholding Structure
We are making use of a nominee shareholding structure to simplify the share register and to ensure that GoodFor cannot become a "Code Company" for the purposes of the Takeovers Code.
Except for Ordinary Shares issued for investments of $100,000 or more pursuant to the Offer, the Ordinary Shares to be issued by GoodFor are to be issued to the Nominee, who will hold legal title to those Ordinary Shares on trust for the relevant beneficial owner of those Ordinary Shares (i.e. the investor).
The full terms on which the Nominee will hold the shares are set out in the Nominee Deed Poll (which forms part of the Offer Documents).
In broad terms, the Nominee must:
act in accordance with the relevant beneficial owner's instructions (e.g. in exercising the voting rights attached to the relevant Ordinary Shares);
account to the relevant beneficial owner for all proceeds from the relevant Ordinary Shares (e.g. dividends received); and
deliver notices, letters, reports, demands, offers, agreements and other documents and communications received by the Nominee to the relevant beneficial owner.
Under the Nominee Deed Poll, each beneficial owner indemnifies the Nominee against any losses, damages, costs, actions, proceedings, claims and demands that may be made against or incurred by the Nominee as a result of it holding the Ordinary Shares under the Nominee Deed Poll (unless the Nominee has been fraudulent or grossly negligent).
Becoming a GoodFor Investor
At GoodFor, our short to medium term goals are to grow our product offering and network of stores into a profitable multi-million dollar business, establish ourselves as the leader in the sustainable grocery and pantry container business in New Zealand through our beautiful stores and complete range of products available in-store and online. We have substantial evidence to suggest that these goals can be achieved and we believe that we are on the cusp of the most exciting time our business has seen to date.
Shareholders investing in GoodFor will be acquiring an interest in our retail business (in store and online) and our upcoming container business and gives you the opportunity to come on this journey with us. Your investment will go towards growing a business which is creating a vastly more sustainable and accessible way to shop for essential products.
We are looking to raise $1.7m to $2.0m of equity. If this investment round is oversubscribed, we reserve the right to consider accepting further investment. Individual minimum investment is set at $2,000 for new investors or non-staff. All shares issued are ordinary voting shares.
Valuation
The GoodFor board and existing shareholders, having regard to independent advice and feedback from new investors, have set the pre-money enterprise valuation for the GoodFor business at $9.96m and a pre-money equity valuation (net of debt) of $8.4m.
The valuation has been determined having regard for:
Comparable industry trading multiples for grocery and retail businesses, with a discount due to its pre-profit stage and private ownership.
Our market position and the strength of our brand.
The diversity and interlinked nature of our existing business that will feed customers to the new container business and generate demand and customers for other future revenue streams.
Our multiple and diverse locations strategy gives us a natural hedge against any issues in particularly locations.
The importance for investors to enjoy a positive and profitable experience as shareholders both from operational performance and any future exit.
Disclosures
Shareholding Structure
James Denton and the Denton family currently own 67% of GoodFor Limited shares. On completion of the capital raise, new shareholders will either be individually named on the company's shareholder registry or will be included within a nominee vehicle managed by Snowball Effect, depending on the quantum of investment made. The final shareholder structure may vary from this due to the actual amount raised and rounding of individual allotments.
Dividend policy
The business does not intend to pay a dividend for the next 2–3 years. Any net profit produced during this period will be reinvested into growing the business. After this period of time, the dividend policy will be reviewed.
Exit strategy
The strategy of growing our brand, product offering and complimentary container business is designed to significantly increase the value of the business. As we continue to grow we will evaluate appropriate opportunities to create liquidity for shareholders. A future possibility which is currently closely aligned with GoodFor's long term strategy would be a trade sale. There is also a possibility to create short term liquidity for shareholders on a recurring event basis and the board will continue to assess these mechanisms.
Future funding
Based on current forecasts we do not foresee any further capital requirement in the next 3–4 years. However, the board and management will continue to carefully evaluate new opportunities as they arise and if additional capital is needed.
Litigation & disputes
There are no past or current litigations or disputes known to the Directors or Management.
Governance
James and Georgie are GoodFor Limited's only Directors. On completion of this offer, the business will appoint an independent Director, which may include a representative of a relevant investor.
Remuneration
All remuneration of current and future executives and team members will be reviewed regularly by the Directors to ensure it is market driven and reflects individual performance and achievement of role objectives. No changes will occur until an independent director is appointed.
Wage Subsidy
When we took the first round COVID19 wage subsidy there was some ambiguity as to whether we were eligible. However, we did technically meet the criteria and we used the funds to specifically pay wages. For transparency, we voluntarily had our position reviewed and while we are waiting for final confirmation, we understand we're in a position to keep the wage subsidy as there was no request for repayment. To be prudent, we are keeping the $300k wage subsidy as a contingent liability until 31 March 22 in the case that the matter is reviewed again.
Shareholder Communication
We intend to keep our investors updated through:
A quarterly business summary update (more frequently if required);
An annual update on the outlook for GoodFor, including financial statements and commentary approved by the Board; and
Participation in an Annual General Meeting of Shareholders.
Snowball Effect Fees
Snowball Effect charges a fee, if a company successfully reaches its minimum funding target, of the greater of $25,000 or 7.5% of the funds raised.
Snowball Effect may amend this fee in discussions with the company before an offer is listed on Snowball Effect. The fee for this offer may differ from the normal fee.
International investors
The distribution of this offer outside of New Zealand may be restricted by law. This is not intended to, and does not, constitute an offer of securities in any place which, or to any person to whom, the making of such offer would not be lawful under the laws of any jurisdiction outside New Zealand. This includes, but is not in any way limited to, Australia and the United States. It is the responsibility of any Snowball Investor to ensure compliance with all laws of any country outside New Zealand relevant to their subscription, and any such Snowball Investor should consult their professional advisers as to whether any governmental or other consents are required, or other formalities need to be observed to enable them to apply for securities pursuant to each offer. The failure to comply with any applicable restrictions may constitute a violation of securities law in those jurisdictions. The securities in each offer have not been and will not be registered under the US Securities Act or the securities laws of any state of the United States.
Restricted content
Log in to view GoodFor Limited offer updates
Restricted content
Log in to view GoodFor Limited offer questions
Feedback
If you would like to provide feedback to either Snowball Effect or GoodFor Limited on this offer, please provide it in the text box below.
Your comments will not be displayed publicly, and you may also choose to submit this feedback anonymously.