Investor Webinar Replay
---
Investment Highlights
A trusted and established brand synonymous with sustainability.
The leading company in the domestic sustainable food shopping space.
Experienced founding team with strong management.
A clear vision and road to profitability.
Prominent position in a growing market segment.
We're a sustainable pantry-focused brand and retailer, helping the world reduce their environmental impact, without compromising on convenience or quality.
Executive Summary
We are on a mission to give all New Zealanders the opportunity to fill their pantries sustainably with no barriers. Already New Zealand's leader in sustainable pantry food shopping, with 7 retail locations throughout the country and a growing online store that delivers plastic-free, nationwide.
We're giving the 70% of consumers who want to shop sustainably the opportunity to organise their pantry in a beautiful, functional way without generating packaging or food waste. Through technology, the business is becoming more intimate with this group of New Zealanders and is helping them achieve their pantry goals through making the core aspect of refilling their pantry incredibly affordable, enjoyable and easy.
We're looking for a minimum investment of $1,700,000 and a maximum of $2,000,000. This capital will be used for building the infrastructure of our online growth strategy and the key hires to scale this. We will also open a flagship "2.0" GoodFor retail store and launch a globally targeted pantry storage brand.
We have spent 4 years developing and refining our model, understanding how it can truly influence the masses to shop sustainably. Now with a clear vision of making this happen, it is time to ramp things up and make sustainable shopping part of every New Zealander's pantry.
---
The Problem
The current food system is categorically unsustainable. From the way food is grown, to the way it is packaged, to the way it is distributed and ultimately wasted, is all unsustainable.
Industrial pollution and the discarding of plastic waste must be tackled for the sake of all life in the ocean.
Sir David Attenborough
The GoodFor Solution
GoodFor is helping New Zealanders reduce the environmental impact of their shopping, without compromise. We have developed an offering that allows consumers to shop for quality, organic product, plastic- free, where food waste is no longer a major factor.
Leading the way for zero waste / reduced plastics. This is a stunning store with friendly staff and a great variety of products to suit all dietary requirements.
GoodFor Customer
---
The Team
James Denton
Founder & Managing Director
A Dunedin born entrepreneur with a passion for how business can help build a healthier and better environmental future. James graduated with an accounting and finance degree from Otago University before heading overseas to work for Animation Research Limited ARL on the European Golf Tour. James co-founded Queenstown's 'Taco Medic' and the health food subscription box I AM Co prior to deciding to dedicate the rest of his business career to helping build an environmentally sustainable future. James loves spending time in the water surfing or hitting a few golf balls around but spends majority of his down time with his two sons Seb and Harry kicking a rugby ball around and building sand castles.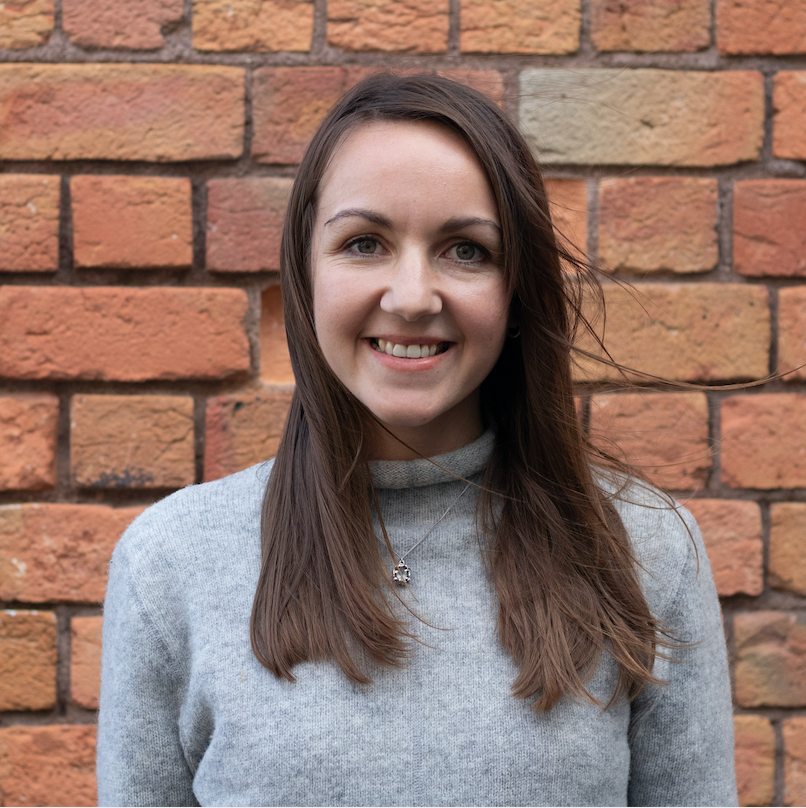 Georgie Hendl
Founder, Director, Head of HR & Culture
Born and bred in Kerikeri, Georgie is passionate about health, wellness and food. Georgie graduated from Otago University in food science, followed immediately by studying holistic nutrition in Canada. She went on to co-found the health food subscription box I AM Co before joining James in founding GoodFor. Georgie spends her time practicing yoga, hanging out with her 4 sisters and being an incredible mother to Seb and Harry, she brings a calm & compassionate manner to the team as well as a great eye for new team members.
Celeste Healey
Financial Controller
With a PWC background, Celeste has 7 years of chartered accountancy under her belt and and brings clarity and accuracy to GoodFor's financial position.
Tessa Mak
Marketing Manager
With 5 years of experience in marketing and a strong determination to make sure the GoodFor values and mission are being adhered to through all marketing channels, Tessa has made sure that GoodFor's brand has continually built trust with our audience.
Allie Leggett
Head of Product
Previously at My Food Bag in the procurement team, where in 2019 was given employee of the year. Allie saw My Food Bag from start up through to IPO. She has a passion for food and the outdoors.
Katie McDougall
Distribution Centre Manager
Katie has been with GoodFor for two years and has brought clarity to the distribution and importing of product as well as reducing errors in online packing below 2%. Katie loves getting out for a dive and spending time in the garden.
Board of Directors
James Denton
Georgie Hendl
Independant Director - to be appointed within 3 months of raise closing
Advisory
Ben Dando
CEO – Karma Cola
11+ Years in FMCG industry. Currently CEO at Karma Drinks. Previous history of scaling and growing various brands including; Califia Farms, Ella's Kitchen, Danone and Coca Cola. Expertise in purpose driven organisations, leadership, international market expansion, strategy, brand building, commercial, operations, finance and execution.Founder of Extreme Coasteering from start up to sale. Loves a beer, the ocean and catching the odd wave.
Ulrich Wiehle
Advisory Works
20 years of experience in management consulting, has helped companies raise more than $1 billion EUR and has previously built and exited businesses as an entrepreneur. Uli is an active startup investor in New Zealand and found a home on Waiheke Island where he thoroughly enjoys a walk with the dog on Onetangi beach.
---
Footnotes