$300,000
Min. target (33.33% equity)
$350,000
Max. target (33.33% equity)
Offer closed
9:00 pm, 21 Dec 2020
Summary
Bootleggers sell a range of craft tonic waters and premium mixers made from locally sourced and organic ingredients into the Food & Beverage Hospitality channel and through its online store in New Zealand.
All of the products are made from artisan water sourced from a local spring and are sold in recycled glass bottles.
The concept was developed by James Waugh, a Wellington bartender, however as other opportunities took priority the brand didn't have anyone driving it. Parkers Beverages purchased the brand in July 2020 and has begun re-introducing it to the market through its extensive network in hospitality and retail.
Premium Tonic and Soda is one of the fastest-growing beverage categories globally and is forecast to continue growing at >7.5% in volume each year. In New Zealand, the market is fragmented and without a locally owned and manufactured dominant player.
In a market filled with foreign brands, Bootleggers is a truly inspirational and aspirational Tonics and Soda company. Bootleggers is poised to capitalise on New Zealand's burgeoning Gin and Cocktail market as well as filling the space and desire for discerning New Zealanders to support local and get in behind New Zealand owned artisan brands.



Doug Speedy
CEO, Parkers Beverages
---
Investment Highlights
The business grew to $190k in sales in FY18 but dropped to $106k in FY20 due to the founder, James Waugh, spending less time on the business.
Parkers Beverages bought the Bootleggers brand in July 2020 and will maintain a majority (60.7%) shareholding in Bootleggers post raise. James, the founder will have a 5% shareholding (post raise) for his ongoing contribution to marketing and product development.
Bootleggers will be issuing 300,000 ordinary shares at an issue price of $1 per share valuing the business at $600k pre-money.
Bootleggers are forecasting total gross sales of $150k for FY21, $415k in FY22 and $730k in FY23.
Bootleggers is currently stocked in 55 Hospitality outlets around New Zealand and have access to 700 outlets through Parkers distribution networks.
---
Relationship with Parkers
Parkers Beverage Company Limited is a drinks business based in Whakatu, Hawkes Bay.
Parkers have developed and acquired a range of drinks brands in major alcoholic and non-alcoholic categories and sells products via its own sales and distribution channels across New Zealand.
Parkers Beverage Company Limited and Bootleggers have entered into a co-operation agreement which covers the following:
Parkers will manufacture Bootleggers products at usual commercial rates on no less favourable terms than Parkers offers to its existing bottling customers.
Parkers will provide full back office and operational support to Bootleggers at a cost of $6,000 per month.

Parkers sales staff will distribute Bootleggers products to supermarkets and will be paid a 10% sales commission.
Bootleggers will earn a 10% sales commission on any sales of Parkers products through its own channels (primarily hospitality venues).
The terms of the MOU can only be amended with the agreement of the Bootleggers independent director.
Bootleggers can arrange alternative contract bottling and distribution in future if it elects to.
Parkers cannot terminate the MOU other than for a Bootleggers default.
Team
James Waugh
Founder & Product Development Lead
James will act as a consultant to Bootleggers and focus primarily on New Product Development and launches. As a mixologist and devoted cocktail aficionado, James wanted to make sodas as special as the spirits they mixed with. His Bootleggers range has a soda for every spirit – and they're good to drink straight too.
Doug Speedy
Parkers & Bootleggers CEO
Doug's role is as CEO of Parkers and Bootleggers with all Bootleggers staff reporting directly to him. Doug is also supported by his operations and sales management personnel from Parkers.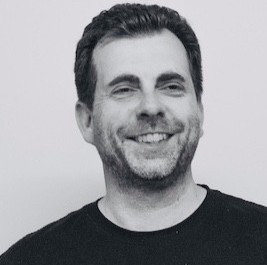 Jeremy Hunt
Marketing Advisor & Independent Director
Jeremy provides valuable strategic marketing advice for the Bootleggers brand. Jeremy has two decades of experience working with FMCG companies, including other major domestic and international beverage brands.